iOS App Design and Development Trends in 2020
Technology / September, 07 2020

iOS is a great platform for the many businesses that want to build an innovative, secure, and smooth performing mobile application. In this blog, we'll talk about top iOS app design and development trends to follow in 2020.
With the iPhone X series and new iOS operating system, Apple is ready for the future of mobile technology. They build iOS apps with the latest ios app development trends in mind.
We are going to pay our respect to the greatest innovators of the mobile industry, Apple. Let's talk about the latest iOS app development trends of 2020. With over 3.8 billion smartphone users globally, mobile apps have become a necessity for businesses.
Thus, mobile app development companies are putting all their efforts into delivering a mobile app that can give great exposure to businesses, increase customer loyalty, used as a viable marketing tool, boost sales, and more.
When it comes to safer mobile apps, people's minds instantly turn towards the iOS operating system, making it the world's most happening operating systems. We have already discussed the top mobile app development trends for 2020. Being one of the prominent and most prestigious mobile platforms on the market, iOS is the sector leader in terms of mobile app development and innovation.
Why Should One Go with iOS App Development?
Good revenue is what businesses want when they think of developing a mobile app. If you want massive users, go with Android app development, but if you want better revenue, you should assuredly go with iOS mobile application development.
With the launch of a new version of iOS, including some exciting features announced at Apple's WWDC 2020, Apple is all set to influence the mobile app development industry. Here are the top reasons for choosing iOS app development:
Provides Top Quality App
– When it comes to quality apps, businesses often turn towards iOS app development. It offers unparalleled quality in all the app niches.

Most Viable OS That Drives Revenue
– Being preferred by leading specialists, iOS apps encounter more in-app purchases, thus positively driving your business endeavors and help you reap more money.

High Security and More Secure Transactions
– Security is the foremost concern for any business. iOS offers a high level of security to businesses, making it a great choice for any business, especially those in charge of protecting important data.

Better Performance and Business-Centric
– Top-end business owners choose iOS app development for enhanced productivity, better sales, and customer satisfaction. With advanced features and unique functionalities, iOS apps are more business-centric.

iOS App Development Trends You Must Take Note of in 2020

As we've discussed the top 10 evolving mobile app development trends of 2020, it's time to talk about iOS app development trends. The future of iOS app development undoubtedly seems brighter than ever before. So, without any further ado, let's delve deeper into the latest iOS app development trends that will rule in 2020.

1. Swift 5 Programming Language

Over three hundred thousand apps are written in the Swift language. It's widely adopted because of its scalability, flexibility, security, and efficiency. Swift 5 is gaining all the praises from around the world due to its stable Application Binary Interface (ABI) and binary compatibility. With so many features, there's no wonder why businesses are developing iOS apps using Swift 5.

Swift libraries will be incorporated into every future iOS, macOS, wearables, and tvOS devices. Swift has various key benefits for iOS app development; one of the significant advantages is that it is highly compatible with Linux OS, which will help developers enhance their knowledge base.

2. iOS App Security

iOS is considered the most secure platform and there are some strong reasons for such a claim. The constant OS updates are one of the main ways that Apple keeps its device and apps secure from all cyber attacks. Apple has an advantage over Android as there are less stubborn users who refuse to download updates.

Also, Apple has full control over how their device and iOS work together while Android has many devices to take into account while making any changes to their OS, increasing chances of error.

3. Augmented Reality (AR) and ARKIt

Augmented Reality (ARKIt) is the new key iOS development trend to look for in 2020. Being the largest AR platform in the world, ARKit 3 reality composer is a must-have tool for those who are looking to develop an AR-based iOS app in 2020. ARKit 3 has the feature of People Occlusion, which enables apps to know where people and AR objects are located and then impedes the scene.

Various exciting features such as simultaneous front and back camera, multiple face tracking, collaborative sessions, and sophisticated 3D-object detection, make the ARKit 3 the most trendy iOS app development trend among the industry.

4. Machine Learning (ML) and Artificial Intelligence (AI)

Today, many businesses (especially e-commerce) are applying ML and AI technologies to their iOS applications. Based on the users' preferences, ML and AI analyze customers' behavior and interactions, offering content accordingly to improve the user experience that results in increased sales.

Incorporating AI in apps can increase business productivity by 40%. With iOS app development, ML and AI will contribute to advanced search suggestions, smarter Siri, improved deep learning, enhanced speech recognition, and so on.

5. Improved App Security

Apple is widely popular due to its security algorithms. It has hardcore security layers and highly secure policies that stop intruders from brute-forcing into Apple devices or iOS apps. Despite having the most secure algorithm, Apple believes in constantly enhancing its apps' security to deliver the optimal experience to its users.

iOS developers can integrate App Transport Security (ATS) into applications to offer higher-level security. This increases the privacy and data integrity of connections between iOS apps and web services.

6. Cloud Integrated iOS Apps

Cloud-based apps are gaining huge popularity globally as they do not need any physical space in your system to store data and allow you to run data directly on the cloud. Cloud technology is allowing organizations to store vast amounts of data with the assurance of optimum security.

Most businesses are developing iOS apps to integrate cloud technology so that they can store huge data and access it anywhere easily. This mobile app development trend is going to revolutionize the app industry for a longer time.

Final Words

To conclude, many iOS app design and development trends can bring significant changes to the iOS app industry. To deliver the best iOS apps in 2020 that stand out from the rest, developers need to keep up with all the latest happenings in iOS development. All the development trends discussed above will help you create the most reliable iOS apps for your users in 2020.
About Author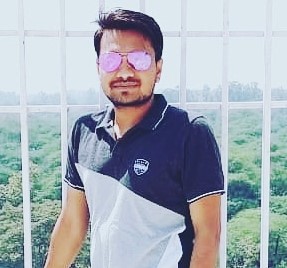 Mr. Lokesh Bansal
Lokesh Bansal is technical lead in Vidhema Technologies. He is responsible for Managing all mobile project from start to successfull delievery. He also played a very major role in all technical discussion within the orgination. He enjoys learning the small details of all modern technologies and use them in his project to make the standered high and delievery seemlessly.