Everything You Need to Know About Adobe Experience Manager
Technology / May, 26 2022

If we look around for a drastic change in the technology or a tool then it is definitely (AEM) Adobe Experience Manager. In a very short span of time AEM has caught the attention of many businesses. From technology to architecture to the food business, whichever industry you look for AEM has been a testimonial that it will be a long-lasting tool in the coming years.
So what is that hype about AEM? Let's check it out
WHAT IS AEM(Adobe Experience Manager)?
In layman's terms - Adobe Experience Manager functions as a Content Management System (CMS), Digital Asset Management (DSM), a Cloud Service, and many more complex and extensive activities for a business.
Adobe Experience Manager is a solution to content complexity. As the number of companies increases in size, they have a lot of control over a chain of digital mediums on various platforms. It gives the best customer experience across all platforms like website building, emails, social media, analytics, etc. It rationalizes the complexity of the flow of management and website content.
There are mainly 6 key areas AEM is known for - Sites, Digital assets, forms and community, Customer Relations, Web Traffic, and Analytics all of these together make a successful CMS for a business that thrives on high engagement and mobile applications.
Advantages of Adobe Experience Manager :
Now you might be thinking who all can benefit from AEM if you are in a very different sector. If it's retail, manufacturing, financial services, media entertainment, or food chain businesses almost all industries use AEM for their data centralization.
It provides the business with a smooth workflow and an easy tracking system in one place altogether. The operator can keep a track of all the activities and process necessary changes without the hassle of managing multiple applications. AEM can also save you from hiring multiple resources for different jobs to manage.
1.) Best In Class Tool - This is ranked one of the best CMS tools to integrate with Adobe Experience cloud ahead in the digital commerce industry.
2.) Adaptability - AEM offers a business with versatility with a fast rollout speed and is flexible to support various intergenerational changes.
3.) Multiple Functionality - This allows you to use multiple add-ons through third-party applications. Magento Marketplace also has a wide variety of additional features and models.
4.) User Friendly - It makes the process easier for a longer run, the tool can be managed from a long distance and across many sites with hundreds of users in any language.
5.) Team Up Tool - Enables users to access data related to digital content, templates, pages, projects, and more.
Here is some icing on the cake for your business to choose an AEM!
1.) Digital Asset Management (DAM):
The DAM tool helps an AEM to store and manage the content of digitized assets like videos, web, documents, images, etc. DAM allows the operator to access the project from different places. The drag and drop features make the whole process smoother and easier.
2.) Unique Cloud Integration:
Continuous monitoring of data and analytics, creating campaigns, marketing, and targeting users of a marketing tool. It seamlessly integrates third-party content and provides flexibility for the users. It makes sure the team is on the same page.
3.) Uncomplicated Dashboard:
All the activities can be managed from one single AEM project dashboard. Every task is projected with separate sections and highlighted with a title. This functionality is useful for website assets while the editor works on external links, different tasks, team information, and assigning their projects.
4.) Better Tracking:
Adobe Experience Manager helps in looking for the right media in no time. It allows the operator to manage every project with tags and metadata to uploaded files in the cloud. It helps in better teamwork.
5.) Exceptional Technology:
It provides an out-of-the-box technology experience, also this phrase has a different meaning in Adobe Experience Manager's mission and vision. Now, what does this mean? Well, it means that it has many of the building blocks and components of Adobe Experience Manager which will already be in place for the team. So there is less conflict and complications. AEM tools ensure that your team is up-to-date and using the latest technology due to its cloud-based management.
Conclusion
Marketing or running a business is way beyond just revenue generation or profit-making. A business needs campaigns to run, monitor analytics, and reach the target audience more often to keep them engaged for the long run.
The Adobe Experience Manager role caught the limelight in just no time. The wholesome features to offer from just one platform make it even more unique from mobile sites, mobile and web application development, eCommerce, and content marketing/management.
At this stage, one should choose a trusted and experienced association to grow with and achieve those company goals. AEM does all of your tasks from scratch that too from one single dashboard. You can get away from all different-different tools for every single task to be managed.
We at Vidhema Technologies help you design, build, and deliver a seamless customer-friendly, and engaging experience. With our expert Adobe Experience Manager services you get a full package of a smooth CMS and DAM service offering all in one place.
Our experts give you a cohesive digital experience. Get in touch with us for a free consultation about AEM support.
About Author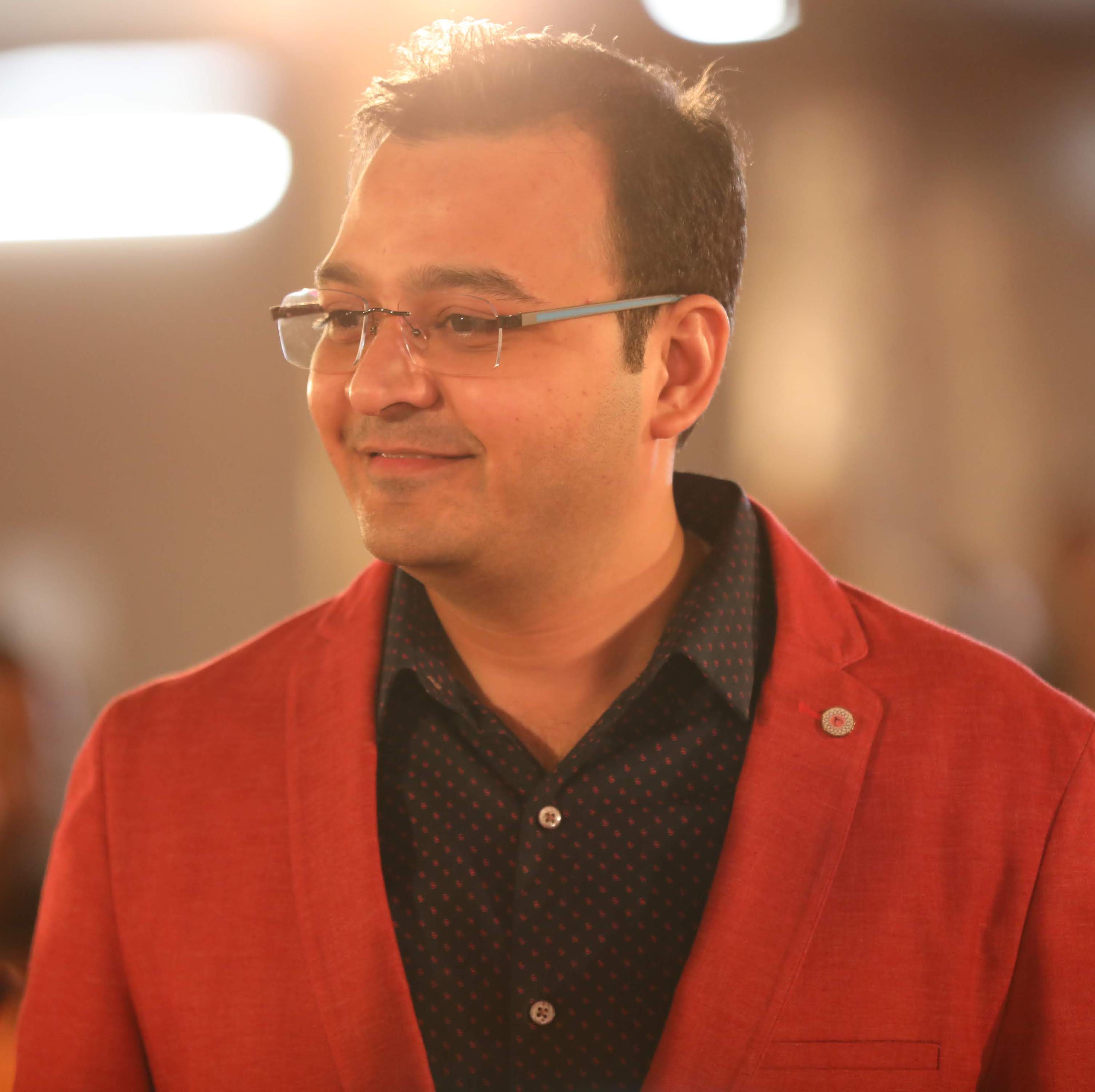 Mr.Vivek Chaturvedi
Vivek Chaturvedi is the co-founder and CTO at Vidhema Technologies. He is responsible for the overall technical operations of the company and has played a major role in bringing Vidhema up from its humble beginnings and, with his immense energy and drive, transforming it into a globally trusted name in IT solutions.