Why and when your business needs a custom software
Technology / December, 17 2020

Beneficial Aspects And Needs Revolving Around Custom Software Development
Some businesses out there are taking the help of unique software and others are in need of additional tools for best business-centric performance. Therefore, it is vital for not just the business owners but also for the managers to consider the advantages of custom software and trying to use it in its full potential right away.
Understanding the meaning behind custom software:
Primarily started as bespoke software, it is designed to be used by a singular entity and not quite meant for the masses. Such a solution can be developed meticulously for performing a multitude of tasks, specified to match multiple business needs. Such software provides features, which are hard to procure from one tool, off-the-shelf.
The right time to use custom software:
There are some times when you have no other option but to use bespoke solutions. Want to know when? Let's just get right into details.
Business is in search and testing mode: Multiple applications are designed to cover specified tasks and you are well-aware of that because you are methodologically testing it out. Some of them are less important than what you want and then you have others with complex features that you will probably not use. You might plan to link various unrelated software pieces together in the hope to accomplish a business-centric solution. Some might work and some won't. So, your business will always run in search and test mode.
Need to match compliance standards: Some industries need to follow government rules. So, for those units, compliance details are quite precise. Compliance is rather hard to procure if the business fails to have the means to capture major information. So, such businesses need custom software now.
When business gets the opportunity to expand: Expansion and growth are always in minds of business owners, right from the first time they set up a business. In case, your firm is expanding based on a number of employees or location, you need management software to help you keep track of the growth well. The business custom software can help manage flexible workflow. It can further integrate information accessible from multiple locations to help teams from various sections, work as a whole. It not just helps in increasing efficiency but also saves time and money.
Tracking data and analyzing it by hand: Sometimes, adding multiple business data on spreadsheets can prove to be quite a tedious task to keep track of. It becomes difficult to analyze the points well and then plan them out. That's when you need centralized custom software, which will help in saving a lot of energy and will provide actionable insights, on your behalf.
Scalability: Business expands and explores different avenues of growth, but with growth, it also imposes challenges on the off-the-shelf software that you use in terms of speed, accessibility, mobility, etc. Custom software is designed to be flexible, they scale as you grow and don't get affected by increasing load.
Covering repetitive tasks manually: Some of the regular business tasks like invoicing, purchases, inventory, HR activities rely on manual efforts, taking place on a daily basis. Even when a task is repetitive, it can carry risks of omissions and errors. So, it is highly advisable to Use custom software so that you can check out the mistakes automatically when it takes place and keep the task protected.
Unwanted use of multiple software to cover single task: Using separate software for accounting, billing, shipping and other bits of business is not a clever solution. Using multiple software applications for covering each task will affect the bottom line of your business. So, using customized software to cover it all under one umbrella is a clear winner.
Business needs to cover loads of paper works and data entry manually: The main aim of running a business is to increase revenue. When there is higher productivity, then the chances of gaining higher revenue will improve as well. But, sometimes you might see your employees struggling with manual work and fail to complete the task on time. Hurrying up the process can lead to errors, and the only way to avoid all of that is by using custom software for business.
Benefits of adding customized software to your list:
Before you invest in customized software, it is time to get along with the advantages of custom-built software first. It will help you to use the software at its full potential.
Customized software, developed exclusively for your business ensures that all your business-centric processes and activities are approached properly, as per the exact requirements.
No need to use multiple software applications to cover individual tasks. Customized software will combine features from more than one app and software platforms to cover all the tasks well and under one umbrella only.
Let's discuss one of the best benefits of custom software development here. The bespoke programs can easily be modified or expanded, as and when required, to help your business evolve with changing times. The technology can be easily adapted to match flexible business requirements. Standard software might fail to handle the heavy load of your business but you can't say that with customized software. Such software will evolve hand in hand with your business.
Tailor-made customized software can easily match with the unique business requirements you have, to complement your working module. So, the customized software helps you to create that identity in this highly competitive market.
If you want to ask why custom software development, then flexibility will be one major answer. You cannot mold your business according to any particular software but can do it the other way round. Just get the software changed to match your suitable business requirements. So, making software custom made is a great addition.
No need to use multiple software applications to cover individual tasks. Customized software will combine features from more than one app and software platforms to cover all the tasks well and under one umbrella only.
Focusing on these points will help you to realize why custom software development is important for your business.
About Author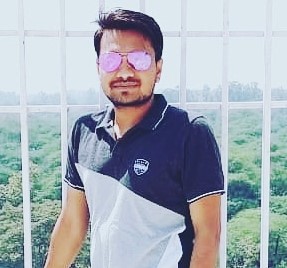 Mr. Lokesh Bansal
Lokesh Bansal is technical lead in Vidhema Technologies. He is responsible for Managing all mobile project from start to successfull delievery. He also played a very major role in all technical discussion within the orgination. He enjoys learning the small details of all modern technologies and use them in his project to make the standered high and delievery seemlessly.