Why Should You Choose A Career In Mobile App Development?
Technology / August, 31 2020

When it comes to the IT industry, there are plenty of career paths to take. But one field that has seen a tremendous rise in popularity, of late, is that of mobile App Development. In a previous article, we talked about why a career in web development is the right choice for you. In this article, we are going to list out some points regarding the benefits to choose a career in mobile app development.
Steps to Becoming a Mobile App Developer
To learn how to become a mobile app developer, first, you should learn popular programming languages like C, C++, C#, and Java. The specific choice of language naturally depends on what mobile platform and OS it is they are creating the apps for.
For example, apps for Apple's iOS most often use Objective C, whereas Java is the language to acquire proficiency in for Android apps.
Most employers these days look for mobile apps developers with at least a bachelor's degree in one of the following disciplines:
Mobile Application Development
Any related field of study that is program based
What You'll Do
Develop, test, and improve mobile apps.
Ensure the quality and functionality of apps is in line with your clients' requirements.
Write code for apps for specific operating environments.
Design and develop the app's interface.
Communicate ideas and designs with team members.
Provide support for your app, so that any issues that arise can immediately be dealt with.
Devise fixes and workarounds for any issues that arise.
Mobile App Development Advantages
1) Better salary
An average Android app developer can earn around 5 lacs per year in India. As you gain experience, this figure is only going to get better and better. You don't have to work for a company either. You can also make an app of your own. If it becomes popular then you can easily earn from that too.
2) Present Everywhere
Apps are everywhere lately. From phones to refrigerators, cars, wearables, etc. they are present far and wide. They have also become a part of many fields such as games, entertainment, and various industries. Most of the companies have decided to launch their own apps to market their products. Due to this, there is a high demand for skilled mobile developers.
3) Good Online Support
Android is an open-source platform meaning you can easily download and view the source code. The development environment required to learn app building is free to download and use. Moreover, the online support forum for android app development is really good. All you will need are good analytical and problem-solving skills. You will easily find the answers to most of your development problems.
4) Work from any place
This field does not require you to be sitting in an office or going to a company. As long as you have a laptop and a good internet connection, you can work from anywhere anytime.
5) Technical and Creative
Mobile app development is one of the most technical fields in the IT sector. If you want to create amazing apps, then you will need a technical mind. Also, you will need a lot of creativity so that you can design attractive layouts. If you are passionate then you can easily learn from online tutorials or by joining an android app development training or iOS app development training.
Future Scope
App development is a relatively new field. There are a lot of apps being released every day. The demand for skilled mobile app developers will not decrease in the nearby future.
Conclusion
Above mentioned are just some of the reasons for deciding to become a mobile app developer. At Vidhema, we provide Android app training.
About Author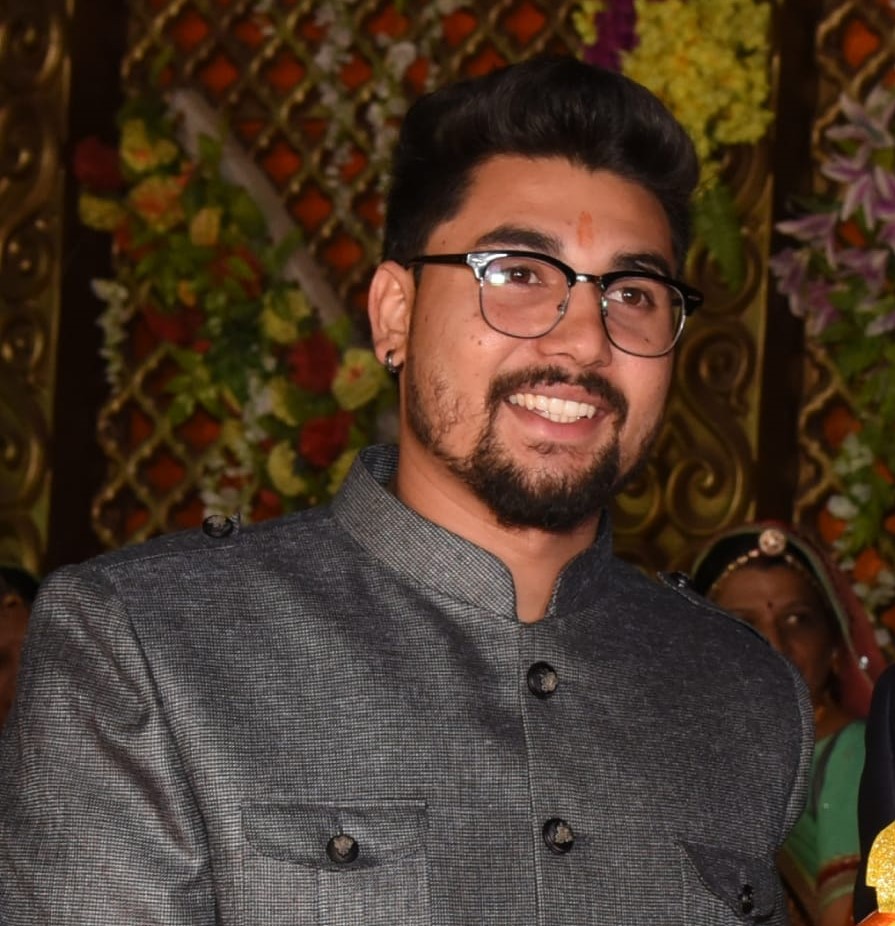 Mr. Bhuvnesh Mathur
Bhuvnesh got his Bachelor's degree in software engineering in 2017 and has been working in Vidhema Technologies since 2018 as SEO Lead and technical writer. He has a special knack of learning from all verticals and imbibing the extracts into his writing and enjoys learning techincal aspects of of writing for his experties as SEO and SMO. In his writing he express his experience and understading of different technologies.