Top 10 Web Design Software For Building Awesome Websites
Technology / May, 11 2020

A complete set of top web design tools that represent a perfect platform for web designers' to get focus on the particular design of a website. Business personas have better opportunity to create their webspace using mentioned top 10 web design software. The design is a tremendous factor that holds people's attention to complete a visit to the website.
>>Presenting top 10 web design software in reference to designers' perspective
1. Google Web Designer
Google Web Designer gives you the power to create beautiful, engaging HTML5 content. Use animation and interactive elements to bring your creative imagination to life, and enjoy seamless integration with other Google products, like Google Drive, DoubleClick Studio, and AdWords.
The Google Web Designer provides interactive, animation, and responsive features for a designer to utilize with an easy workflow. The Google web design tool, interactive Ads can be designed well. Components, events, and pages are the most useful functionality for creating interactive Ads. The robust animation tools will set a mode as per your choice, and you can create and manipulate 3D content using the power of CSS3. You can give transformations and transitions to your object as you author.
2. Sketch
Sketch web design tool has made for Specific OS like Mac. And a user must purchase the license to go with professional use to design web and application using Sketch. The sketch is truly useful and productive in the exploration and UX phase of the design procedure. In Sketch, The designers can utilize an intuitive interface and powerful plugins that help designers to get more focus on the desired output. Sketch interface is commonly simple to get used to for responsive design.
With Libraries, you can collaborate and share Symbols with other designers, across all your documents — and always stay up to date. Design once, Reuse anywhere, and update easily is the most highlighting functionality of Sketch. The sketch is one of the top web design tools which is in demand for design iOS web apps.
3. Macaw
Macaw comes with a quote that "Stop writing code, start drawing it". Macaw is a web design tool that allows a designer to create static, responsive websites, using an intuitive code-less* interface. The HTML/CSS and JavaScript knower will definitely utilize the Macaw designing tool.
"The superhot web design tool of the future."
There are various features included in Macaw like responsive design can optimize your site for all devices, interactive feature that adds scripts for fast prototyping, components that store elements in your library and reuse them on any page.
"This could be the beginning of the end of coding."
4. Figma
Figma is the first interface design tool based on the browser. One platform provides multiple tasks like design, prototyping, and communication from the same podium. One can easily move from design to prototyping without syncing or exporting files. Figma is one of the top web design tools which is known as a powerful editing tool, in which designers can use various tools like boolean operations, gradients, and fills.
Figma is the best for building UI, and the components allow reusability elements across your designs. Figma available on the Windows, Mac, and Linux browser or desktop. Using Figma, a dynamic and digital product can be code as programmatically.
5. Photoshop
A website is all about image and text. Photoshop is better for website design. Photoshop is a fantastic program and is used for many web designers to handle some of their most required web design needs.
List of features in Photoshop CC
Linked smart objects
Layer Comps
Smart guides
Web fonts
Color Management
CSS generation
Image assets generation
6. Pixlr
Pixlr Editor allows users to access a host of powerful image editing features from any computer with an internet connection. Pixlr has a clear and logical interface as the feature. Responsive and faster use is possible in Pixlr.
On the off-chance that you have used Photoshop sometime recently, then the "Pixlr Editor" will be very familiar. Pixlr even opens. PSD documents and holds all the first layers, making it an extraordinary other option for Photoshop.
Strong adjustment tools including Curves and Levels
Full-screen mode maximizes workspace and makes it feel like a desktop application
Extensive range of filters for artistic effects
7. Hologram
The hologram is a web design tool where all in one Web-VR creation happens. The hologram is an explorer desktop app that allows you to create prototype Web VR in an interactive way.
It doesn't require any programming knowledge. So anybody can start VR designing on the hologram web VR design tool.
The hologram 3D visual interface tool has designed specifically for fast and intuitive 3D work. A designer can use the Scene for turning their vision into Virtual Reality.
Assets - A designer can manage all the assets like images/textures, sounds, videos, and 3D objects. For adding/downloading free 3D objects created by the Google Blocks community, Hologram integrated with Google Blocks natively.
8. Mobirise
The Mobirise is a rising web design tool or software for creating a mobile-friendly website. Mobirise is totally free and no need to write code. The Mobirise can be a top web design software in 2020. It is best for Windows and Mac to utilize the features.
Non-techies who are not familiar with the complexities of web designers and developers who want to work without bearing the code, Mobirise is the worth one. The automatic feature is going to adapt to the mobile-friendly features itself once the website is going to set with internal functions coded inside the Mobirise.
9. Canva
A wireframe is playing a crucial role before a website design begins. Canva is a multi-solution podium where a user can create social media posts, documents in reference to a presentation and corporate letters, blogging, and e-books, and marketing materials, and so on.
Features of Canva that helps to create better web design
Save time with our easy-to-use interface
Effortlessly share your web wireframe
Drag and drop everyday web features
Generate masterful layouts in minutes
Polish your wireframe with our rich bounty of features
10. Material UI
Material Design is Google's visual dialect, including points of interest in an activity, style (shading, images, pictures, typography), format, parts, and examples. Material-UI is a "CSS Framework and a Set of React Components that Implement Google's Material Design."
The Material-UI site consolidates design projects for you to look at, and furthermore headings on the most capable strategy to begin using this visual dialect in your own activities.
Conclusion
Top 10 web design software makes your website workflow complete as per the author's thought. The defined discussion has highlighted the crucial points which considerable to web and app designers both. While studying all the tools, one can see the drastic growth in the designing arena. Few of the web design tools are inspiring to non-techies who seek to fall in the designing profession.
About Author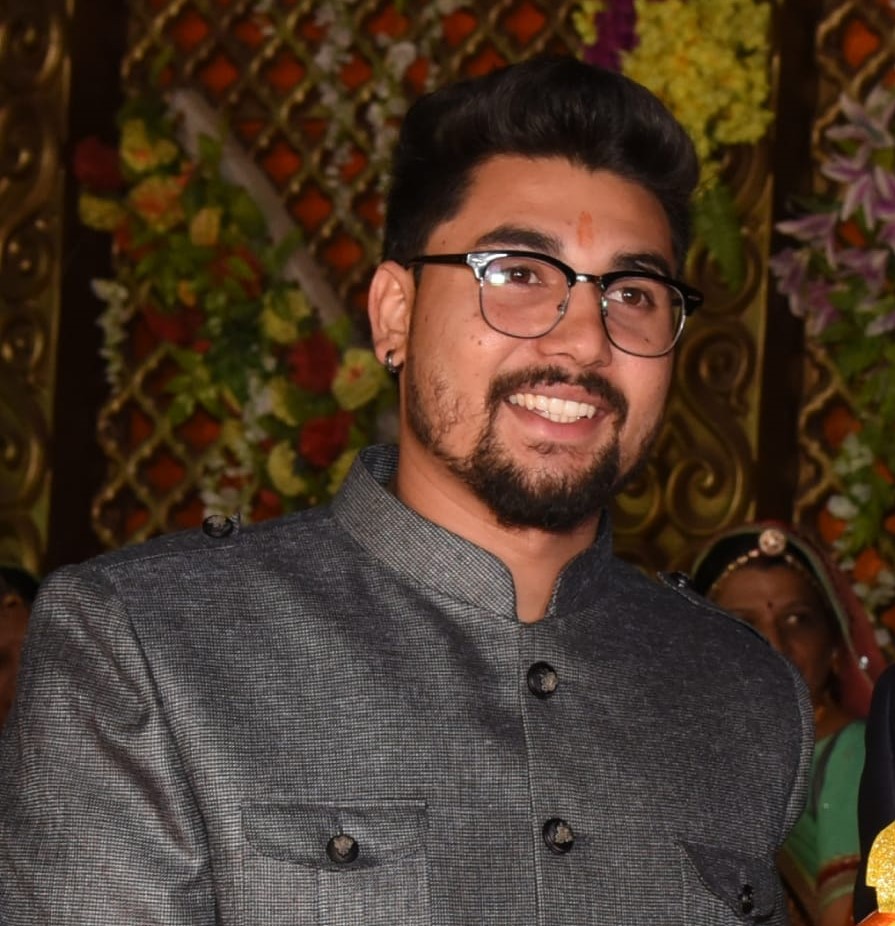 Mr. Bhuvnesh Mathur
Bhuvnesh got his Bachelor's degree in software engineering in 2017 and has been working in Vidhema Technologies since 2018 as SEO Lead and technical writer. He has a special knack of learning from all verticals and imbibing the extracts into his writing and enjoys learning techincal aspects of of writing for his experties as SEO and SMO. In his writing he express his experience and understading of different technologies.