Time To Switch From Magento Store To Fullstack Ecommerce Mobile Apps
Technology / March, 24 2020

Online eCommerce refers to the buying or selling of goods and services using the internet. With the growing interest among the individuals, the online eCommerce market is expanding very rapidly. Thus, eCommerce has established itself as a primary source to make purchases all over the world. However, with the expansion of eCommerce user confidence in it, the eCommerce market is evolving itself. Have a look at the stats that how the Americans users are finding deals:
47 percent of Americans have an app that collects and provides deals and discounts across retailers on their smartphones.
61 percent of Americans say receiving mobile coupons they can redeem in-store is important when shopping in physical stores.
66 percent say receiving a personalized offer on their phone that they can use in-store would make them more likely to visit a physical retail location.
Hence, nowadays one of the emerging & growing trends are going on in the eCommerce market is mobile apps as it makes the mark in the year 2019 and continuously increasing in popularity. Well, mCommerce has become a branch of eCommerce and the user base is rising day by day. The usage of mobile app percentage is increasing day by day because it's a fast, reliable and engaging experience. The percentage of mobile app users is expected to grow at a rapid speed within the coming years.
EXTENDED REACH OF MOBILE APPS FOR MAGENTO
So, the first question is what have you already launched your website on the Magento platform. Well, if the answer is yes then good for that but if not. So, it's high to establish a global reach and spread awareness about your brand among the users. However, in today's world where people are more engaged with their smartphones offering the only websites is not enough. As you should set your goal that your brand can reach every single user. Yes, you are thinking right, we are talking about mobile apps. Developing the Magento mobile app of your brand can offer a more personalized way to interact.
So, to help those eCommerce store owners who are looking forward to developing mobile apps with the Magento platform. KnowBand is offering Magento Mobile App Builder, which makes the task of moving the website to a mobile app more easier for the eCommerce store merchants. Magento Mobile App Creator is the framework that allows you to transform your eCommerce store into a mobile app. This is a completely no-code solution for you and offers the 100% Native application. Developing the mobile app will help to increase the reach of your business among smartphone users.
LET'S COME BACK TO THE POINT THAT WHY IS IT SO CRUCIAL THESE DAYS TO OWN A SHOPPING APP:
The first question which comes to mind for every eCommerce store owner is how developing the mobile app can help your eCommerce business. So, the answer to your question is as the usage of smartphones is increasing day by day. As you can see, most of the individuals are having their smartphones and they also try to do most of the work from their smartphones only. This helps to save their precious time and provides a better user experience instead of optimizing the bad website experience. So, the need for offering the mobile application comes for every single eCommerce merchant.
In case you are still not sure why it is important to have a mobile app these days. Have a quick look at the top six benefits:-
Be visible to your customers all the time.
Build a direct marketing channel.
Provide valuable information to your customers at their fingertips.
Improve Customer Engagement.
Stand out from the competition.
Develop Customer Loyalty.
LUCRATIVE BENEFITS OF MAGENTO MOBILE APP BUILDER:
1. CUSTOMIZABLE HOME SCREEN LAYOUT:
One of the best things about developing the mobile app with Magento Mobile App Maker is how flexible it's interface is: customize your home screen layout as per your store requirements and preferences by altering multiple attributes available in the module backend. Here is the list of customizable attributes:
Top Categories
Banner Square
Banner Horizontal
Banner Grid
Product Square
Product Horizontal
Product Grid
Countdown Sale Timer
2. COMPLETE ACCESS TO BACKEND:
Having complete access to the module backend will help you to control the installed extension. With this functionality, you can easily make the changes in the functionality of your store mobile app. With this functionality, you don't need anybody to make the changes in the module backend.
3. INTERACTIVE AND GAMIFIED POP-UP:
Display the interactive and gamified pop-up on your eCommerce store to offer the sale, discount or any other offers. With this functionality, you can easily display the gamified pop-up on your mobile app. But in order to avail of this functionality on your app, you need to install the Knowland Spin and Win pp-up.
4. REAL-TIME SYNCHRONIZATION:
Developing the mobile app with Magento Mobile App Builder will help to update the inventory automatically on your store website and mobile app as well. So, if the store merchant will make the changes on the website will automatically get updated on both the mobile apps.
5. QUICK LOGIN OPTIONS:
Whenever the thought comes in mind of developing the mobile app, the main concern comes in mind is how to provide effortless login to the customers. So, building the mobile app with Magento Mobile App Creator has a solution for your concern. This extension is offering various fast and simple login options i.e. Google, Facebook, Fingerprint and OTP login options.
6. UNLIMITED PUSH NOTIFICATION:
Engaging the app user is one of the difficult tasks for any eCommerce store owner. But the Magento Mobile App Maker offers a way, through which you can easily engage your users by sending various notifications like sale centric notification, offers, discounts, and any update.
7. MULTIPLE LANGUAGES AND CURRENCY SUPPORT:
Increase the reach of your eCommerce store among worldwide mobile app users. The mobile app builds with Magento Mobile App Builder to help you to reach your store to the users who are living anywhere in the world with it's multi-lingual and currency support.
8. PROMOTE YOUR BRAND WITH EASE:
Developing the mobile app with Magento Mobile App Builder is a complete white solution for your business. You can easily promote your brand by displaying the logo, splash screen and design of your app according to your brand requirement.
9. SEAMLESS PAYMENT OPTIONS:
Offering the choice of multiple payment options can help your eCommerce store users to experience a better shopping experience. So, the Magento Mobile App Builder can help you to provide a better shopping experience to your store users as it allows you to bring all the website payment options. Additionally, this extension is offering two Native payment options that are COD and PayPal. With this extension, you can easily add any payment method which you want by paying the fair price for it.
10. LIVE CHAT SUPPORT:
The mobile app can help you to provide better assistance to your app users with the live chat functionality of Magento Mobile App Creator. With the live chat feature, your app user can easily ask the queries and problems to you.
MORE ADDITIONAL FEATURES OF MAGENTO MOBILE APP BUILDER:
Tablet and Mobile Optimization
Easy Product Search
CMS page management
Support for various coupons and vouchers
Real-time order tracking
Simplified checkout process
THE FINAL INFERENCE!!
The majority of smart-phone users hit the conversion of mobile apps. It is expected to grow more in the coming years. So, the rapid growth of eCommerce needs a strong support channel. Hence, the Magento based eCommerce mobile apps are the perfect solution for all whether it's about proper designing, an increase in growth and reduces the conversion rate.
Like the module? Want to develop the eCommerce mobile app for your store? Feel free to raise your queries at Sale@vidhema.com or at +91-9530138389.
About Author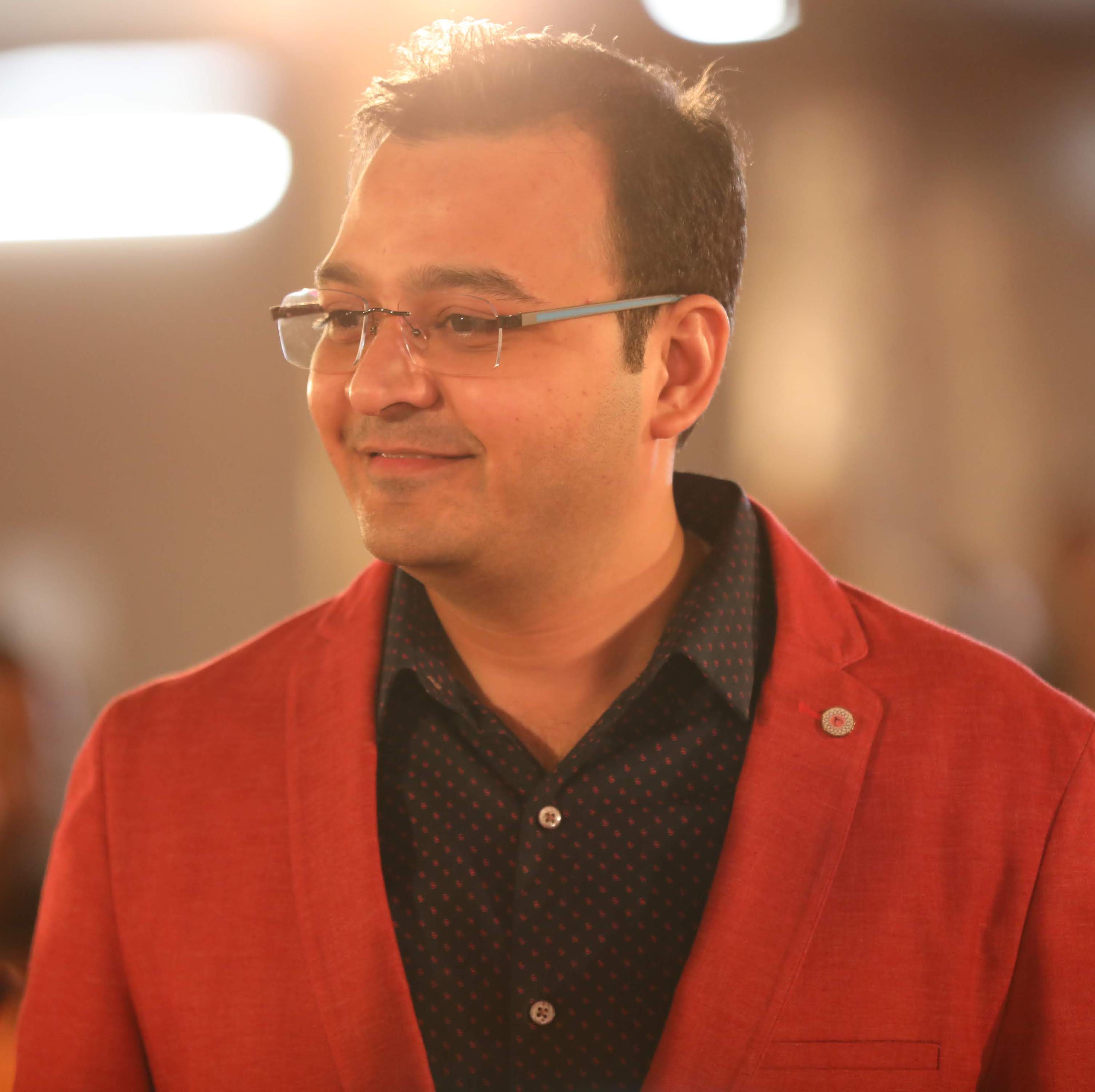 Mr.Vivek Chaturvedi
Vivek Chaturvedi is the co-founder and CTO at Vidhema Technologies. He is responsible for the overall technical operations of the company and has played a major role in bringing Vidhema up from its humble beginnings and, with his immense energy and drive, transforming it into a globally trusted name in IT solutions.