Thinking about starting an Online Delivery service business?
Technology / June, 21 2020

There's a huge difference between having a business idea and executing it. The online delivery or on-demand business is the only marketplace that stood strong during the current pandemic situation. We can see a huge increase in the number of people using these platforms. People prefer to use these services because they deliver their necessary products safely at their doorstep instead of getting them by themselves from stores.
The online delivery business is not a new concept. But the current situation built the trust in people and made home deliveries a necessity for everyone across the world.
On-demand delivery service is delivering products with efficient transportation means as soon as customer orders from the app. For an online delivery business, an on-demand service app is necessary. These on-demand service apps can be useful in any business whose main focus is the door to door delivery of their products. Here's how to start an online delivery service business and learn about what business category you belong to in this on-demand service marketplace.
Steps on how to start a delivery service business:
Select Your Niche And Plan Your First Step:
The first step definitely will be deciding your niche or firm. There are various options out there to choose from through which you can decide your niche. Once you decide what kind of services/products you want to cater to your user base, which can be medicines, food, grocery, courier business, fuel, etc. you can create your business plan accordingly.
After deciding products/services, you can come up with a business plan and an attractive name for your brand identity, which can give your business an opening boost and allows you to strengthen your initial step in this growing on-demand space.
Grab appropriate resources:
Since you have your business plan and planned budget, this might be the time to acquire essential resources. Start acquiring the resources from the budget. Because once your business is working, you can launch it anytime.
Resource lists may include vehicles, an on-demand service app, appropriate land, employees, machinery, and much more.
For example, if your business is a courier company, Transportation is a must. You need to have a proper transportation system and a team of employees. Along with that, you need to own some space to run the business. Also, having an on-demand app for business will be of great use to lower the complexity of work and making it simple for customers to engage.
Launching an app:
Mobile apps increase sales and can boost any business. Currently, on-demand service apps are the trending way of boosting one's business. Or we can say, mobile apps are a necessity nowadays to start a business.
The on-demand service app is a win-win situation for both customers and business owners. Customers can easily buy or choose a service from several options, and sellers get more requests and orders, thus more income. Sellers can showcase their specialties and increase the growth of their businesses from the start. Investing in such an asset can be a great futurist investment. To launch a mobile app, the only thing you need to worry about is Hiring a mobile app development company.
An experienced mobile app development company which develops on-demand service apps is everything you need. At Vidhema, we understand our client's requirements and understand their work to create an excellent app for their business. With our experienced team, we also help our clients providing some improvement tips and marketing ideas. So that our clients can build a strong business plan and create a successful path for their eternal journey. To have a look at our work, you can check out our app named saver – an app providing local services to the peoples.
Marketing your business:
Marketing Tips How to Increase Your Business Growth Using Digital Marketing
Once you're all set with the business, now is the time to promote your business. Spread word about your service, your business aware people about what you do. Whatever business or services you provide marketing is the essential part, make aware your target audience about your business and improve your services day by day.
Digital marketing is the most effective marketing way to promote your business and services currently. Digital marketing can boost your business sales and increase your business popularity more than any other marketing tactic. Here are some Digital marketing tips to improve your business.
How On-demand service apps can be useful to different delivery business sectors.
The on-demand service app is a concept trending nowadays, and we can implement it in any aspect of our regular life. On-demand mobile apps work as a representative. It connects both the user and service provider to get a solution for the user's request and works as a middleman.
When starting a new business, it is necessary to build a strong reputation and deliver services according to customer comfort. Delivering services on-time can be easy if you have an optimized system. Planning your workflow through an organized system can be very encouraging.
On-demand service apps can be helpful for various sectors like eCommerce, package, medicines, food, grocery, courier business, fuel, hotel, grocery, etc.
Considering the current pandemic situation, it may seem like the worst scenario for businesses, but for delivery service businesses, this is a golden opportunity.
Therefore, people are understanding the situation, and turning toward online shopping, using on-demand service apps for delivery service business owners can boost their business growth to sky-high.
Having 10+ years of experience in mobile app development, we certainly understand our customer's requirements. With our team's ideas and creativity, you can experience something unseen.
If you have any queries about our development process or work timeline, feel free to contact us. We assure you that one of our representatives will get in touch with shortly.
About Author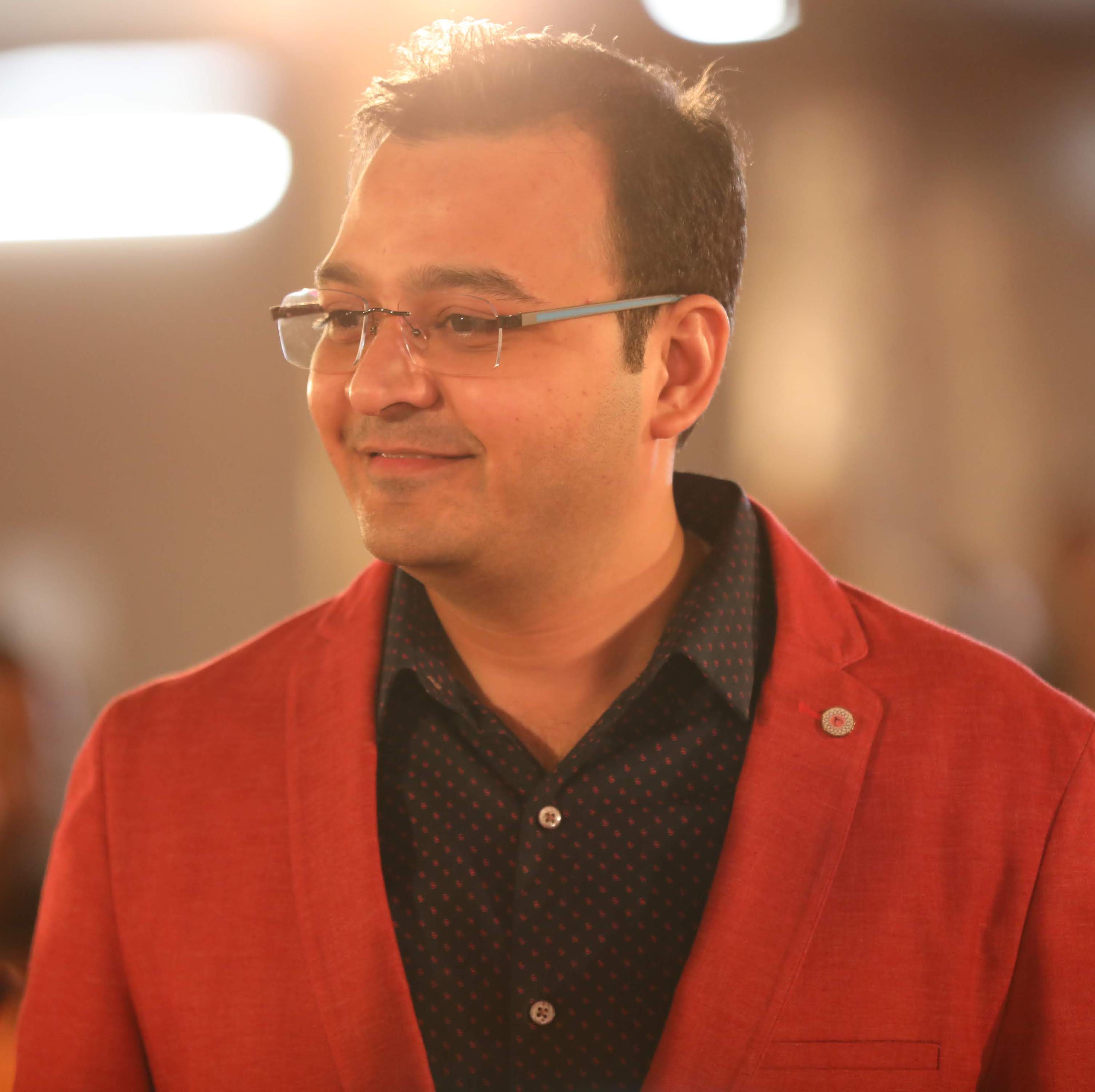 Mr.Vivek Chaturvedi
Vivek Chaturvedi is the co-founder and CTO at Vidhema Technologies. He is responsible for the overall technical operations of the company and has played a major role in bringing Vidhema up from its humble beginnings and, with his immense energy and drive, transforming it into a globally trusted name in IT solutions.