Responsive Website vs Mobile App
Technology / August, 12 2020

Mobile website and mobile app. At first glance, it may seem there isn't a big difference between those two, but let's dive a little deeper into the topic. Before you can evaluate the benefits of a mobile website vs. an app it's important to understand the key differences between the two. Both apps and mobile websites are accessed on handheld devices such as smartphones (e.g. iPhone, Android, and Blackberry) and tablets.
Because actually, we are talking about two very important, connected, and still a bit different things. In this article, we are not going to tell you which one works better. After all, it isn't even a question. Instead, you'll understand the main difference between mobile apps and responsive websites. With this knowledge, you'll be able to choose what is more preferable to you or which one is more appropriate for your business. When it comes to deciding whether to build a native app or a mobile website, the most appropriate choice really depends on your end goals.
If you are developing an interactive game an app is probably going to be your best option. But to tell truth you should hold in mind obtaining both a responsive website and mobile app, as they serve slightly different purposes.
Features of responsive websites:
First of all, we'll talk about websites because they appeared earlier. Also, it's still kinda strange to talk about developing a mobile app while not having at least a simple Internet page. There are a lot of features for perfect responsive web design which are helpful for everyone. One has to admit that having a single website that can be used on any device or any screen size is a very good deal. It will not only lessen one's efforts but will also help you to increase a lot of traffic on your website. In this way, you will earn much from your website.
So in theory responsive or mobile website is just like any other – it uses HTML pages that can be accessed with any browser. However, while a usual website is built for viewing on a desktop, first of all, a mobile site is specially designed to appear on smaller screens like mobile phones and tablets. A good responsive design will offer outstandingly smooth user experience to visitors regardless of the devices they are using. A responsive website adjusts automatically to the size of the device's screen and the user doesn't have to browse through multiple pages to find what he is looking for.
Why choose a mobile app:
If you are looking forward to having a scalable mobile app for your business, hiring an app developer, who is perfect for your business, is important. If you have a list of developers, the next most important step is to shortlist the best developers for your project.
However, to find the best one, there is a need to consider some important things. From the last section, you could think that a responsive website is a good solution to all problems. Well, it is not. One, especially businessmen, should always look into the future and the future is in mobile technologies and their development.
So, what is a mobile app? It is a software product that can be installed on one's smartphone or tablet. Apps are developed for different operating systems, the most popular of which are iOS, Android, and Windows Phone. While we've already discussed the need of any enterprise to have an app that would represent their business on various mobile operating systems, today we would like to focus more on the trends of the industry as well as steps one should take to pinpoint the best company to develop an app.
In this article, we're mainly talking about native apps. However, you can learn more about popular types of apps from this blog. So before you start searching for anything about mobile app development companies on Google, let us draw your attention to important aspects. Mobile apps work differently than responsive websites. They don't run on all devices and need to be installed separately but what they give is unique user experience. While your website is aimed at attracting new or occasional clients your mobile app works with regular clients.
Conclusion
Thus, both alternatives have their advantages and disadvantages. A mobile app is not always better than the mobile version of the site and vice versa. To choose one of them you must understand the purpose of the product:
Who will use it and how often? Also one should know, what is more important: higher performance and functionality or the product development price. From the point of view of money-saving, web development is a better option. In this case, the content is more important than the visual expression of the app.
The mobile app is likely more preferable to a responsive mobile website if your plans require high performance. In addition, offline/online availability is an essential issue. Mobile applications do not depend on Internet access as responsive websites so that many operations can be performed in offline mode.
Of course, there is no clear answer to what business needs: a mobile site or a mobile application. The main thing is to think about your clients as users of mobile devices and make their life as comfortable as possible.
And after all, who said, you have to choose only one option? There are plenty of people who decided not to limit their business to only one form of representation! You can become one of them.
About Author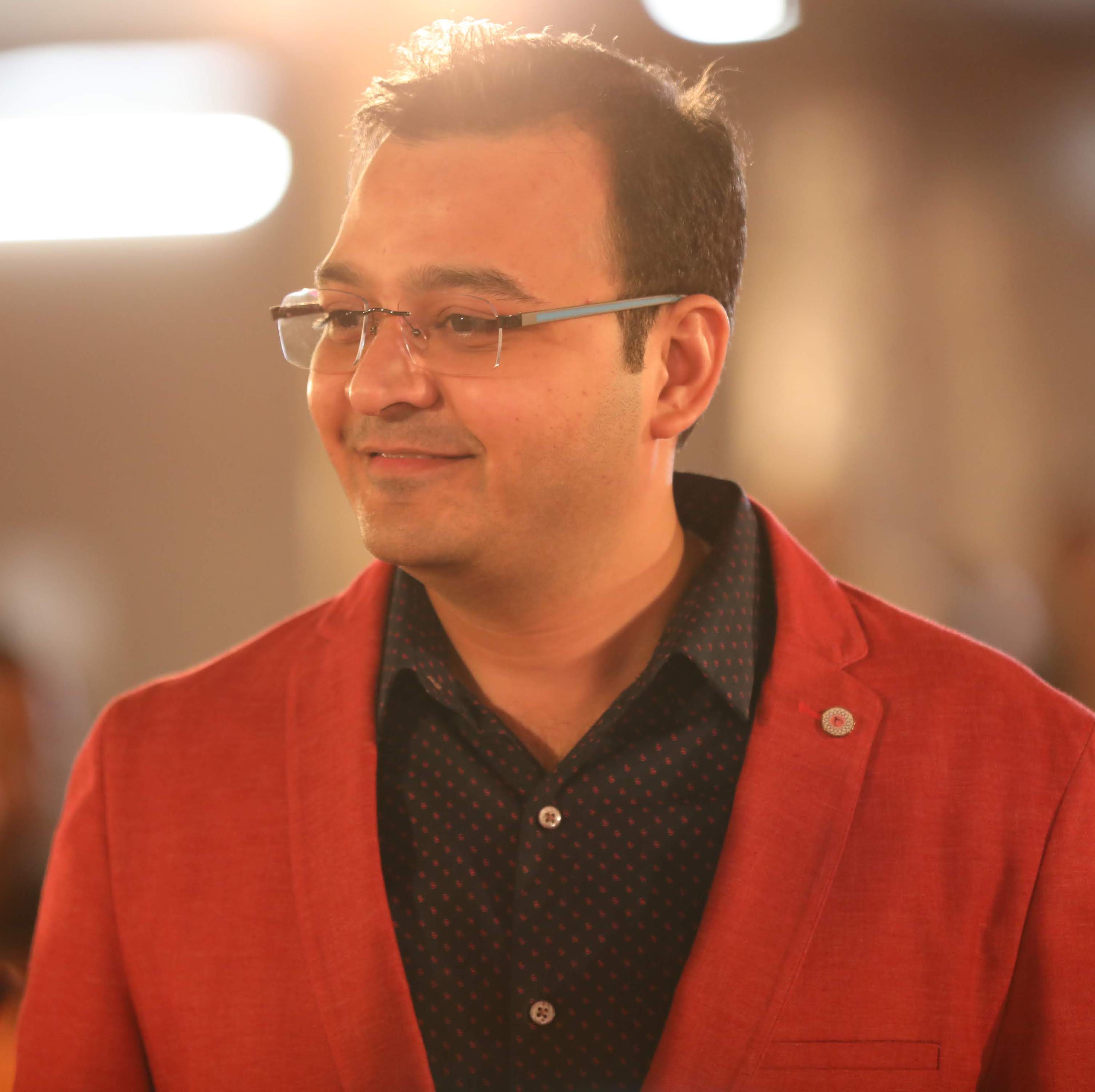 Mr.Vivek Chaturvedi
Vivek Chaturvedi is the co-founder and CTO at Vidhema Technologies. He is responsible for the overall technical operations of the company and has played a major role in bringing Vidhema up from its humble beginnings and, with his immense energy and drive, transforming it into a globally trusted name in IT solutions.