Reasons To Choose Magento As Your Ecommerce Platform
Technology / March, 16 2020

Ecommerce is becoming a popular choice for businesses nowadays. With e-commerce today being such a fast-paced and rapidly changing market where the agile thrive, companies need to be capable of responding appropriately. They are quickly becoming an alternative and a complement to brick and mortar stores. There are many reasons that entice big companies to think hard about why choose Magento eCommerce in order to sustain their online businesses. Businesses are looking for eCommerce solutions because they are scalable, flexible and have a long reach.
Open Source
The first and the main reason Magento has found so many admirers around the globe is it being open-source.
Magento Commerce is an open-source platform and offers a free version for download called Magento Open Source previously Magento Community. While there are other platforms like OsCommerce, OpenCart, Zen Cart and WordPress, etc. However, Magento is regarded as the most search engine friendly of all eCommerce platforms. Magento Commerce edition gives you more functionality than Magento Open Source.
Aside from being open source, Magento has rich features such as flexibility to manage content and has an active developer community behind it. Magento will give you the ultimate eCommerce solution with a powerful blend of highly scalable design and a wide-ranging support network. Aside from this, the platform has a flexible CMS, is good for marketing and is search engine friendly.
Dedicated to Ecommerce
Magento was developed for eCommerce. In fact, Magento is the default CMS for many online businesses. Magento eCommerce websites can also be integrated easily with other CMS, ERP, APIs and other pre-existing software. These can also be easily integrated with ready-made plugins and extensions created by other developers.
Thus Magento powered eCommerce solutions offer a better experience to everyone from the developers to the store administrators to end users who come to shop at the storefront. Magento has also the aspects and functions to make a successful online store. It is the perfect CMS for eCommerce stores, has comprehensive features and designs and offers complete eCommerce solutions.
High Performance
Nowadays, eCommerce stores serve as a great medium for businesses to expand their business reach and get more profits online. Now, users can buy products and book services by simply using their smart devices and thus significantly reducing the chances of losing customers irrespective of the geographic location. When it comes to loading times, Magento can leave competitors in the dust. We all know that page loading time plays a big role in eCommerce especially in markets with heavy competition. The more quickly a page loads, the less likely customers will bounce.
SEO Friendly
A lot of E-commerce specialists believe that SEO is the key to high Google positions. We couldn't but agree with that since your Google position immensely influences customers finding your website. SEO still reigns supreme if you want to drive traffic to your website. Magento is an SEO-friendly platform. The platform is SEO friendly out of the box so that using it can help your website rank higher in SERPs which will make it easier for the customer to find you.
Responsive Design
Responsive Web Design (RWD) is the latest trend; it's the part of web design and set to provide bonzer experience to viewers. More and more people are using their mobile devices to shop online. Luckily Magento platform supports HTML5 to make online shopping on mobile devices a delight. Aside from this, it has the ability to adjust the image size for better loading time and supports video so you can do demos or go live for your audience.
Our experts create a single solution designed to function across platforms and devices, which enables extended user engagement across various touchpoints. Magento is highly customizable so you can personalize it however you want. Thanks to the drag and drop feature, customers will have an exceptional mobile shopping experience.
About Author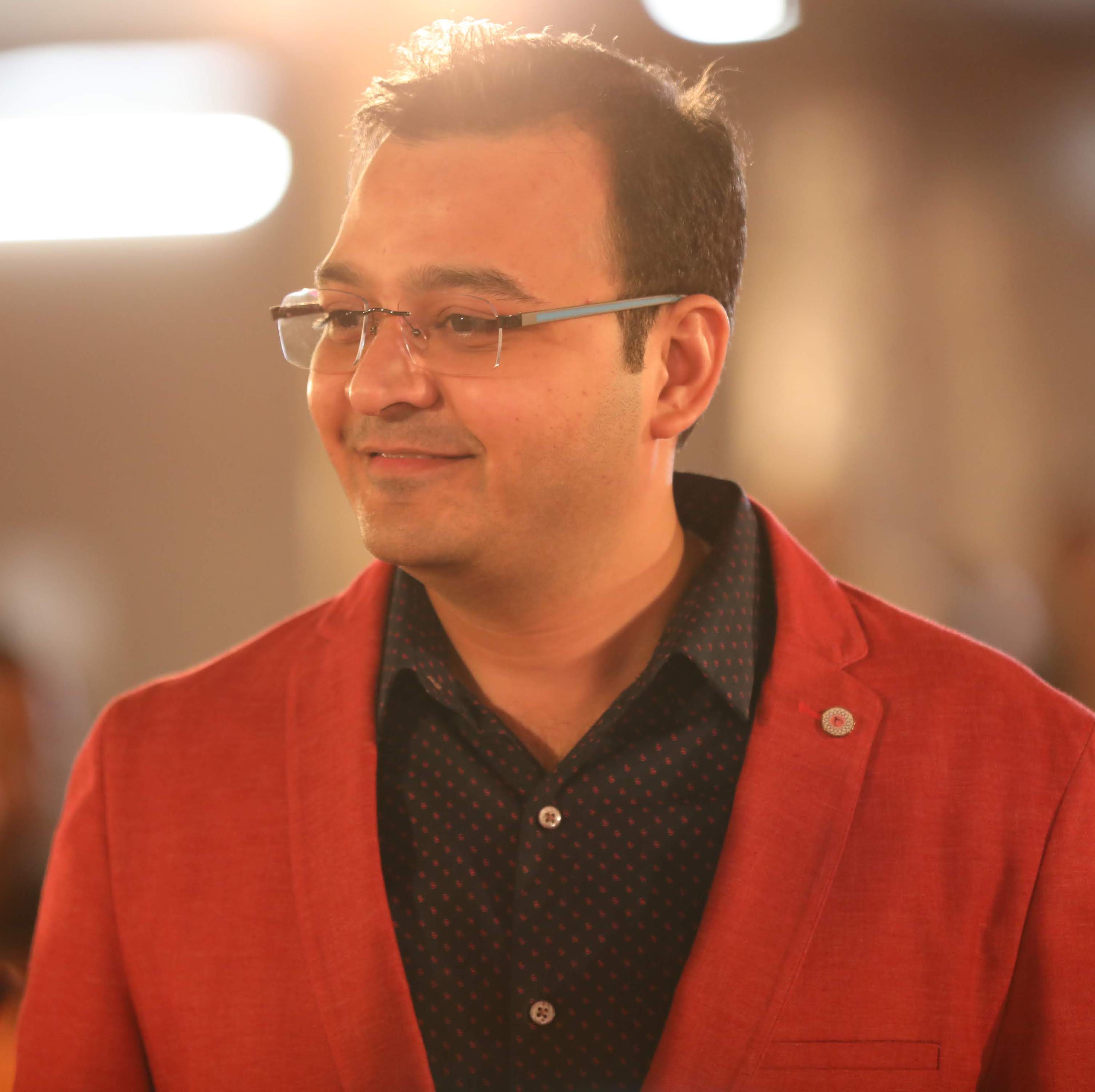 Mr.Vivek Chaturvedi
Vivek Chaturvedi is the co-founder and CTO at Vidhema Technologies. He is responsible for the overall technical operations of the company and has played a major role in bringing Vidhema up from its humble beginnings and, with his immense energy and drive, transforming it into a globally trusted name in IT solutions.