Restaurant Online Food Ordering & Hotel Booking Mobile Apps Development
Technology / April, 25 2020

"Mobility solutions are becoming an effective tool for today's mobile-savvy generation. For all hardcore foodies, there are several apps that made the ordering of the food, booking reservations in the hotel easier. Hotel and Restaurant online food ordering apps help both business and the customers, find the best restaurant, make hotel reservations, place quick orders, and much more. In a nutshell, Restaurant online food ordering and Hotel apps offer end-to-end solutions for all such requirements."
Online ordering of food has obtained instant popularity among today's generation. Searching for the best hotels or restaurants by going down the road, waiting long in a queue for having dinner in a fine hotel, stuck in a traffic jam, etc all these problems faced by the people are getting solved by simply tapping and clicking few apps on your smartphone.
Unlike conventional food ordering systems, mobile apps for ordering food allow hardcore food lovers to get their favorite food at their doorsteps. Zomato is one of the most popular restaurants searching apps. Founded in 2008, the service is available in 23+ countries including India, Australia, and the United States. This success of Zomato has drawn the attention of several other companies to reproduce its business plan.
The use of smartphones is increasing exponentially resulting in making mobile apps more popular day by day. Mobile apps are contributing a lot to our society. In this situation, the success of Zomato's doesn't come as an amazement to us. In fact, there are many genuine reasons why users prefer to use this application. Some of the reasons behind Zomato's success are:
It serves as a one-tap top restaurant searching app.
It enables cashless convenience for its users.
It allows the users to overview the whole range menu along with the price of food items they want to order.
It also allows users to give their feedback/reviews.
How can investing in Restaurant online food ordering & Hotel app development be beneficial for Restaurant or Hotel business owners?
Help in saving the time of your employees by providing easy ordering and easy payment facilities through the mobile app itself.
Creating a direct market channel between you and your customers.
Maximizing customer interaction and customer satisfaction.
Help in building customer loyalty through your services contributing to your brand awareness.
With your 24/7 visibility, more and more customers will get connected with your business.
How can the Hotel Booking & Restaurant online food order mobile apps beneficial to customers?
Order placement and payment becomes easy: Online food ordering apps have made the order placements easy by providing the customers with their orders just the way they want it. It also helps the customers by providing easy payment options like payment through Net Banking, Credit Cards/Debit Cards, etc.
Time-Saving: Online ordering of the food ensures in saving the time of the people thus making the delivery of the food faster. People do not have to wait for a long in a queue by ordering the food online. It also saves the time of the customer searching for the best restaurant or hotel by making all the information available in a single application.
24/7 Availability: Food ordering apps give customers the flexibility to place the orders whenever they want to order.
WHY CHOOSE Vidhema?
Vidhema Technologies is a leading and professional Restaurant online food ordering and Hotel app development Company with a team of technically expert designers and developers, having experience of more than 7 years in the industry!
As a Hotel and Restaurant App Development Company, Vidhema designs and develops fully custom mobile apps for your restaurant with back-end support as well, which allows restaurant owners to easily add/remove menu items, change the price of a menu item, add deals and offers, respond to customer's reviews and messages, and send push notifications.
Our skilled and highly trained professionals aim at providing the customized food ordering mobile applications and help the restaurant startups to get their business online.
So, if you are looking to develop a Zomato or Swiggy like apps, get in touch with us. We assure you to provide high-performance and quality mobile apps at an affordable price. Online food ordering mobile application design and development is one of the main industrial services at Vidhema Technologies. It helps the users to search for restaurants or hotels according to their requirements.
If you are belonging to the same industry and looking for the Hotel Booking and online restaurant food ordering solutions, don't waste your time searching for the best app development company. Contact us today and choose us as your development partner for boosting your business.
About Author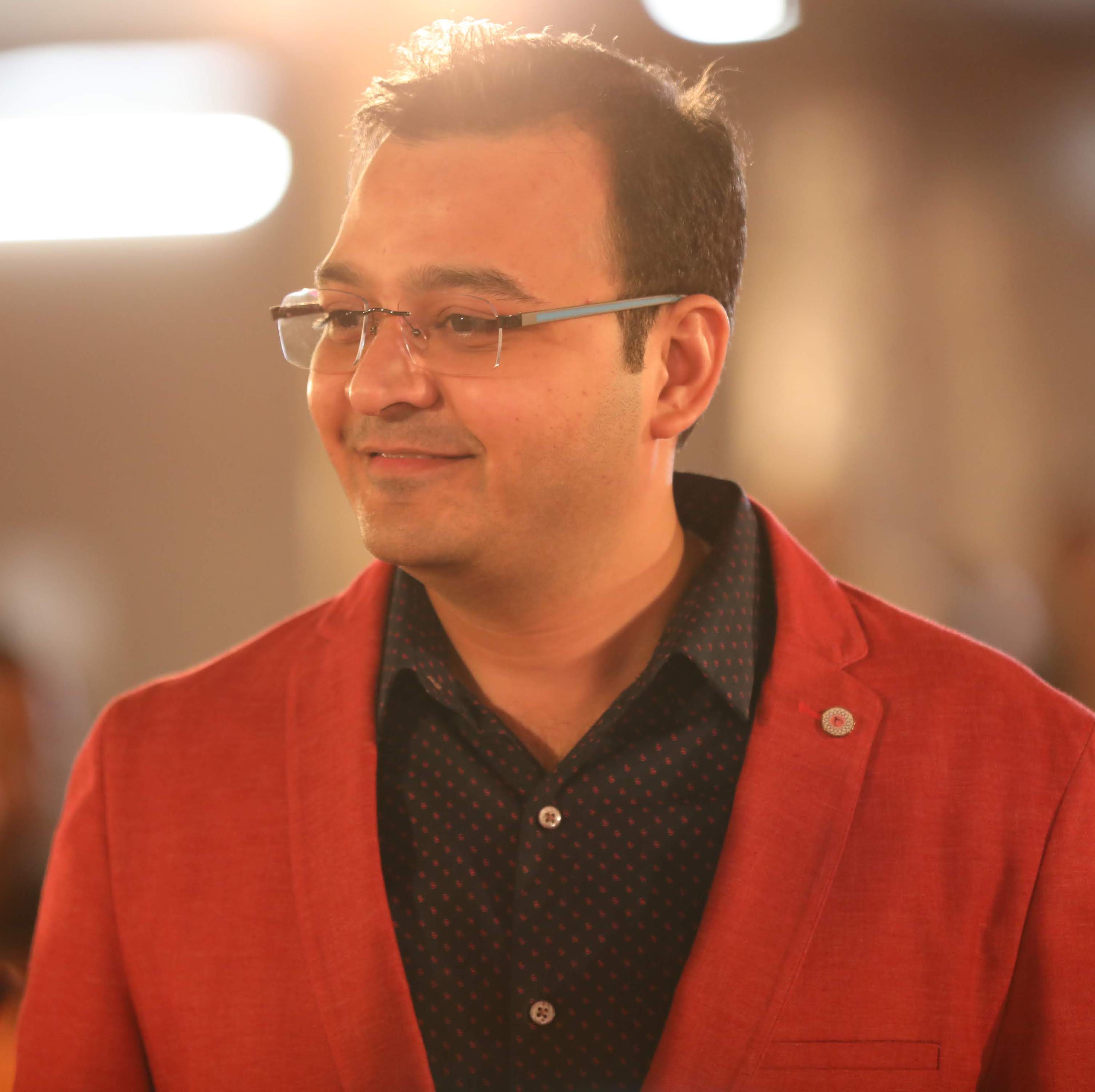 Mr.Vivek Chaturvedi
Vivek Chaturvedi is the co-founder and CTO at Vidhema Technologies. He is responsible for the overall technical operations of the company and has played a major role in bringing Vidhema up from its humble beginnings and, with his immense energy and drive, transforming it into a globally trusted name in IT solutions.