Marketing Your Mobile App Vs. Your Website: What's the Difference?
Technology / July, 20 2020

Similar, yet completely different – that's how to describe the process of marketing your website versus your mobile app marketing.
While the basic skeleton of website and app marketing looks more or less the same, get a bit closer and you'll see there are significant differences in format, user behavior, customer funnel, strategies, and KPIs. That mobile app marketing and web marketing are related, though as cousins, rather than siblings.
In fact, once you get down to the nitty-gritty, it becomes clear that what is required is a separate, dedicated marketing plan for both. Many argue that you don't need a mobile app, you just need a website that looks good on mobile devices. Others say that mobile apps have benefits that a website cannot provide. However, when digging a little deeper, there is a myriad of factors that need to be considered before deciding.
When it comes to different mobile mediums, it can be difficult to determine where to focus your efforts. We break down the pros and cons of each choice so you can align a mobile strategy that suits your business objectives. Promoting your website won't get your app on the front page of the app store, and marketing your app won't boost your website's conversion rate. So let's drill down and discover just how marketing your website and app is both different and the same, in five key ways:
#1 The KPIs are different :
KPI stands for "key performance indicator," and it is used to denote important landmarks in meeting business goals.
Sounds like a metric, right? Well, it is. So let's get into a key performance indicator definition, the KPI vs. metric distinction, and more—with some examples to help you out.
When analyzing your website performance, you need to consider metrics like page views, bounce rate, average time on page, conversion rate, and even page load times. As we've said, KPI stands for "key performance indicator." By definition, not every metric you measure can be "key"—if they're all special, none of them are.
So it's up to you to select metrics that are most closely aligned with your critical business objectives. This subgroup of metrics becomes your KPIs. There are many more, and the KPIs you set will depend on what you want to achieve with your site. App marketing KPIs include install rate, retention rate, churn rate, which measures how many users stop using your app within a certain time frame, DAU and MAU (daily and monthly active users), and others. Conversion rate is a broad KPI that can be applied to an app as well as a website.
Even so, your web and app analytics operate in different spheres and will need to be tackled separately. This is where tracking tools come in. Due to the inherent differences in the ways they operate, websites and apps require different tracking tools. Fortunately, there are numerous options available.
When it comes to tracking app analytics, you'll need to choose from an entirely different list, which includes the likes of Google Analytics for Mobile, Appsee, Appsflyer, and Apple Analytics (for iOS only, of course).
In a nutshell: There are no cutting corners – to properly measure the performance of your website and app, you must set separate KPIs for each. If you plan on using a tracking tool, you will need to choose separate products specifically designed for a website analysis or app tracking.
#2 Different strategies are required
A strategy is a way of describing how you are going to get things done. It is less specific than an action plan (which tells the who-what-when); instead, it tries to broadly answer the question, "How do we get there from here?" (Do we want to take the train? Fly? Walk?) A good strategy will take into account existing barriers and resources (people, money, power, materials, etc.). It will also stay with the overall vision, mission, and objectives of the initiative.
Often, an initiative will use many different strategies--providing information, enhancing support, removing barriers, providing resources, etc.--to achieve its goals. One of the key strategies of website promotion is SEO (search engine optimization).
Good SEO places your website higher on the results page of search engines, which drives more organic traffic to your site. The app equivalent for SEO is ASO (app store optimization). With literally millions of apps in the app store, you need to use all the strategies at your disposal to help get your app seen, and ASO is one major way to do it.
Another example of different business strategies for websites versus apps is monetization. When monetizing a website, you can use ads, product purchases, content discovery widgets like Outbrain, sponsorships, and more.
#3 The funnel looks different
Remember that special someone you all of a sudden started noticing when you were a teenager? (hey, don't blush!).
Not long ago they might've been that annoying person from your classroom who you used to ignore or couldn't stand.
Due to the different format and user behavior of websites versus apps, their marketing funnels are also quite different. As mentioned earlier, an app user must convert (install the app) before they start engaging with it.
The acquisition of the app occurs at the early stage of the funnel, whereas for a website, the conversion (whether it be a purchase, demo request, or any other action) is often the last stage.
#4 The format is different
While a website is housed on an outside server, accessible to anyone from anywhere, an app must be downloaded by the user onto their personal device. The goal of a website is to convince visitors to convert by completing a particular call to action, like purchasing a product or booking an appointment.
For mobile apps, the first goal is getting the user to install. But, once the app is downloaded, the challenge becomes driving continued engagement. Mobile apps have notoriously low retention rates, so app developers must always be thinking of creative ways to generate excitement and keep users returning to the app over and over again. For example, many apps use the badge icon to indicate there are messages, notifications or offers to wait.
These prompt the user to open the app and see what they are missing out on. In a nutshell: Website owners need to worry about increasing their web site's visibility and nurturing visitors throughout their journey on the website. App marketers must focus on first getting users to download the app, and then reducing churn rate by keeping users engaged.
#5 Users behave in different ways
Did you know 80% of mobile activity happens in apps, and the remaining 20% takes place on the mobile web? What's more, pre-purchase research (i.e. browsing flights and prices) tends to be done on mobile web and apps, while the final purchase (booking airline tickets) is more often done on tablet or desktop.
When it comes to optimizing a website, simply monitoring behavior can only get you so far. The real value comes from analyzing users' actions to get to the bottom of what makes them behave as they do.
Not only does it provide valuable insight about your product, but it also gives you a competitive edge, increases customer retention rates, ensures that you meet customer needs, and takes the guesswork out of UX design. These differences in user behavior should have a profound impact on the separate customer journeys of your website and app.
The fact is, users tend to jump between desktop, mobile, and tablet, depending on what they are doing online. Marketers should take an omnichannel approach that allows customers to enjoy a seamless brand experience across all their devices. Another interesting difference in user behavior is due to the exposure of ratings and reviews in app stores.
An app's rating has a strong influence on a user's decision to download. Most websites don't face this kind of upfront scrutiny the way apps do. On the other hand, a great rating can go a long way in driving app installs.
In a nutshell: Marketers of both websites and apps need to consider the cross-device behavior of users when creating their customer journey. It's important to optimize your website and app UX separately, according to the user behavior and intent for each.
About Author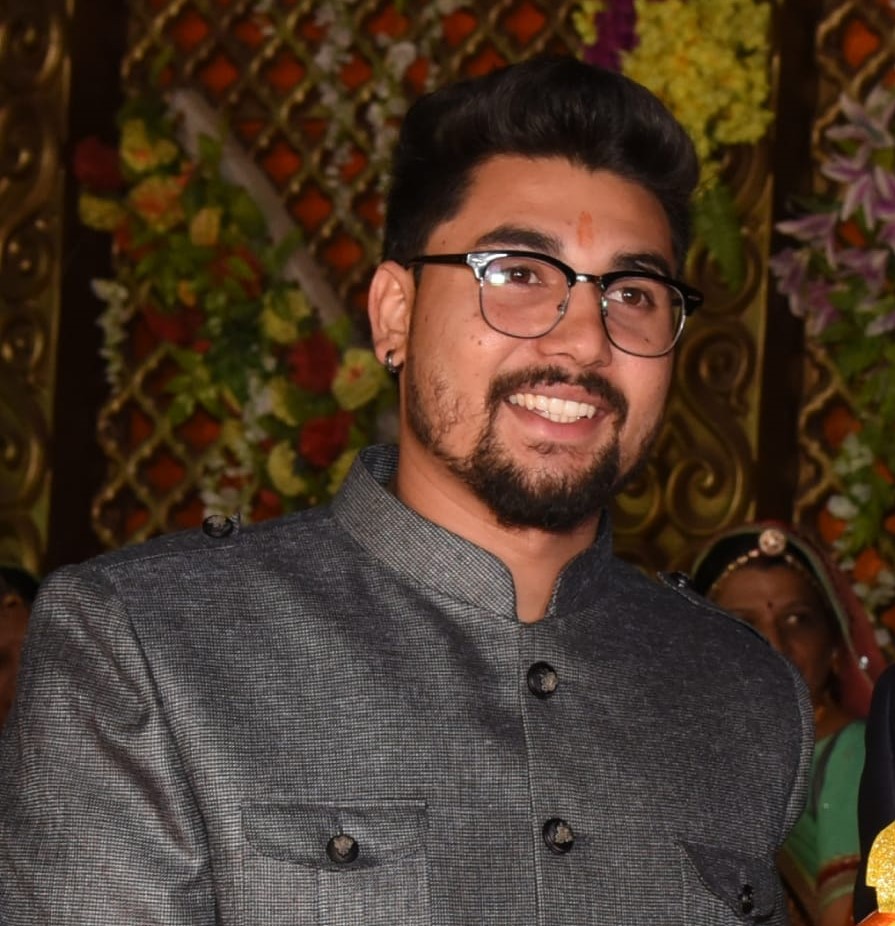 Mr. Bhuvnesh Mathur
Bhuvnesh got his Bachelor's degree in software engineering in 2017 and has been working in Vidhema Technologies since 2018 as SEO Lead and technical writer. He has a special knack of learning from all verticals and imbibing the extracts into his writing and enjoys learning techincal aspects of of writing for his experties as SEO and SMO. In his writing he express his experience and understading of different technologies.