How to Use Email Remarketing to Achieve Inbox Domination
Technology / August, 09 2020

Paid Search Marketing
Paid search marketing is an inexpensive and scalable form of web marketing designed to connect your ads with searchers actively seeking what you provide. The smartest paid search marketing campaigns are pay-per-click, or PPC campaigns and the logic behind them can be summarized simply: you bid for ad placement in a search engine's sponsored links for keywords related to your business, then you pay the search engine a small fee for each click.
As such, I've long mourned the fact that Google Ads' lone inbox placement, Gmail ads (formerly "Gmail Sponsored Promotions"), were not eligible for use in remarketing campaigns.
What is Remarketing?
In digital marketing, remarketing (or retargeting) is the practice of serving ads across the internet to people who have already visited your website. It allows your company to seem like they're "following" people around the internet by serving ads on the websites and platforms they use most. At its most basic level, remarketing is a catch-all term that refers to the process of serving ads to people who have previously visited your site, used your mobile app, or engaged in some offline activity. A pretty broad set of actions if you ask me.
By allowing you to customize not only intent (inferred by search query) but actual actions, too, remarketing is one of the most effective weapons in a marketer's arsenal. It doesn't matter if you're an eCommerce site, a local lead gen outfit, a complex SaaS startup, or a multinational conglomerate attempting to imprint on the brains of every internet user within two thousand miles of Minneapolis: remarketing can considerably amplify your PPC performance.
Google allows advertisers to drive sales, capture lost leads, and increase brand awareness using a variety of methods, including:
Standard Ads - Display Network banner ads that appear as your prospects check out other sites.
Dynamic Ads - Standard ads on steroids. Dynamic remarketing allows you to show site visitors ads that spotlight the exact products they looked at.
RLSA - Remarketing Lists for Search Ads allow you to augment bids on the Search Network for searchers who have previously taken a specific on-site action.
Video - Precede or interrupt a prospect's viewing experience with a friendly reminder.
And now, Gmail as well!
Now, after admiring these for many minutes and adding them to my cart, I decided to get down to brass tacks.
What are the types of remarketing emails?
Whatever is considered the opposite of an email blast is most likely a remarketing email. Assuming, however, it's being sent from a brand to a customer.
Inactive customer follow-ups
The only way any of these can be sent, of course, is with an email address and the browsing behavior data on each customer.
And while these kinds of emails aren't technically blasts, they can be automated. Tools like Remarkety can automate remarketing emails. MailChimp? Not so much. Now, let's get to the good part.
So, what exactly is email remarketing?
Email remarketing also referred to as behavioral targeting, is a type of behavioral marketing. It's when you send emails to your site visitors based on their activity.
You determine a list of triggers, and when someone trips a trigger, they automatically receive an email from you. Email remarketing is one of the most effective ways to drive sales, however, it's still one of the least used marketing strategies. Only about 20% of email marketers use behavioral marketing.
Gmail Remarketing Different?
On the Display Network, there are enough ads that your creativity can get lost in the white noise (or fall victim to awful real estate on a shady site); video remarketing, though effective, can be seen as an annoyance. Gmail remarketing turns two sections of the Gmail inbox—the Social and Promotions tabs— into placements for your remarketing ads.
If your product or service has an elongated sales process, you're probably using some kind of email nurture program; in the event, your messages are hitting one of these ancillary tabs, they might be going unread. Gmail remarketing allows you to push your message above the fray, into a special segment of the inbox.
Design email
Your product retargeting email needs to contain a Retargeting content block, but besides that, you can include as much or as little content as you want. Customize the style and layout, or add personalized offers for your customers.
The basic product retargeting email template already includes this content block as well as a product recommendations block, but you can use any template you like. To avoid duplicate products, make sure to only include one Retargeting content block in your layout.
In Conclusion
You already know the value of remarketing: Gmail allows you to bring a powerful new presence into the inboxes of prospects and existing customers, providing you with yet another channel through which to earn a sale and build your brand.
Use what you've picked up in this guide to create assets that complement your existing email nurture funnels by leveraging the power of Gmail remarketing.
About Author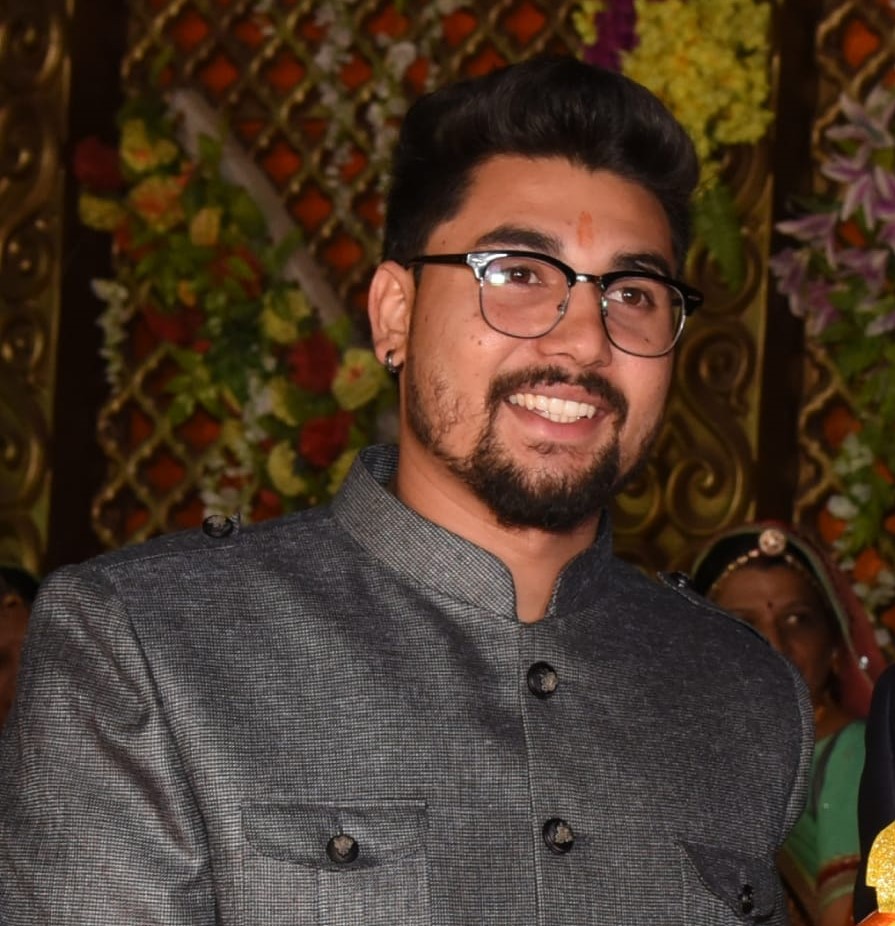 Mr. Bhuvnesh Mathur
Bhuvnesh got his Bachelor's degree in software engineering in 2017 and has been working in Vidhema Technologies since 2018 as SEO Lead and technical writer. He has a special knack of learning from all verticals and imbibing the extracts into his writing and enjoys learning techincal aspects of of writing for his experties as SEO and SMO. In his writing he express his experience and understading of different technologies.