How Much Does A Profitable Magento Store Cost?
Technology / February, 18 2020

Establishing a successful and profitable eCommerce store is the goal of every entrepreneur aiming to run an online business. A number of aspects come into play when it comes to an online store. Right from the basic design to comprehensible features, almost all elements have to be crafted keeping user-friendliness into consideration. Business owners go for Magento development services due to the number of benefits it offers. Versatile content management, powerful search engine optimization, easy third-party integrations, flexible security permissions, etc. are some of the benefits this eCommerce platform offers.
What About the Cost of Creating a Magento Store?
Despite the offerings this lucrative e-commerce platform offers, many business owners are perplexed about the cost of creating a Magento store.
Now, if you are planning to create an eStore based on Magento, at the outset you have two options :
1.Magento Open Source
2.Magento Commerce
Magento Open Source :
Previously, this edition was referred to as the Magento Community. One of the major benefits of this platform is that it offers an open-source edition. Yes, that would be the term I would prefer to use rather than simply declaring or referring to it as an open-source platform. With this open-source license, you can avail of this eCommerce software free of cost.
Many small businesses or startups go for this version. And, initially, I would suggest them to do that to perceive the benefits Magento can have for their business and also keep operating costs low. So, if you have been exploring an answer to the question, "How much does Magento cost?", this is an answer to your question.
If you are going for an open-source Magento version, then you can expect Magento fees to be zero.
With the source code being freely available, any developer in the community of developers can modify the code to enhance the overall functionality of the platform.
What The Basic or the Open Source Magento Pack Offers?
1.Let's you set up analytics
2.Establish reporting systems to know how customers interact with your store
3.Gain insight into new ways to optimize the e-commerce store.
However, using open source doesn't mean that you will not have to spend a single penny towards your store. You will still need to hire a Magento developer to create a Magento based store. Coding, configuration, and hosting will require you to spend some funds. If you are a business owner with inventory stock items numbering less than 5000 then it would be a great idea to use the free Magento package. This will simply help you perceive the benefits you can derive by using this profitable platform.
By researching and finding the best Magento development company, you can create a truly effective Magento store. Many of these companies offer you the option of hiring an exclusive developer who is solely dedicated to your Magento development project. Let me give you a brief idea, about how much Magento development will cost you, even if you go for open source.
Here's the catch :
If you go for a basic Magento website having standard functionality, a free theme, and zero integration with any external system or extensions, you can expect your cost to begin from somewhere around $15000.
Magento Commerce & Commerce Cloud :
Using the Magento Community Edition, it is possible for a small store owner to run a simple store. Previously referred to as Magento Enterprise Hosting, this eCommerce platform lets you avail of features beyond the basic Magento open source version. With licensing fees costing around $2,200 per month, it is an affordable option for international companies.
Magento Commerce Cloud mainly serves the needs of merchants which have a very high turnover.
What Additional Costs Do You need to Incur to Fully Avail of The Platform?
You may have to purchase a prebuilt theme which can be easily integrated or installed into the basic Magento version.
External Magento Extensions help you enhance your store or add business-specific features to it.
Create built-in support features by hiring Magento developers. This will help you customize your store.
If the business you are involved in has more than 5000 SKUs, then the best thing to do is go for Magento 2 Enterprise Edition. Based on revenue, the installation of this package can currently cost you somewhere near $22,000 per annum. Based on the additional features you utilize, it can cost you anywhere around $1,25,000. Even if your store generates zero revenue, you may have to incur an amount of $22,000 to pay for licensing fees.
Hosting Cost :
Even for an open source-based Magento website, you will have to incur some expenses for hosting it. The price depends on the provider and is also determined by the type of hosting you select. Unmanaged hosting begins at around $10 and can also reach up to $250 each month. However, if you go for managed hosting you can expect to spend $190 approx. each month.
If you are going to create a website based on the Magento store then managed to host on dedicated servers will cost you $500 per month. But, if you go for the Magento Commerce version launched on Cloud then the hosting expenses will be included in the license.
Theme :
There are a number of themes available to make your Magento store look attractive. If you want your store to look outstanding and attractive, then you will certainly like to go beyond a free theme. This obligates you to go for a paid or custom-designed Magento template. An attractive and paid theme on Magento Marketplace may cost you something around $29 to $499.
Extensions :
All the Magento editions provide almost all features which meet the basic requirements of a merchant. However, every business has its own requirements. As the default installation of Magento may lack some functionalities, there arises a need for additional Magento extensions. This helps in improving the store's capabilities and customize it to meet the unique needs of the business.
Currently, the Magento Marketplace offers around 5,000 extensions and you can avail of many of them at zero cost. If you go for paid modules then you can expect the cost to start at nearly $50.
The following are the additional elements that you can include to enhance your Magento store.
1. Features, such as image optimization, to enhance page speed
2. M4 servers to totally augment the existing memory
3. Web Application Firewall (WAF)
4. Use of local development template to make cloud deployments a piece of cake
5. Simplify building and deploying process management
Simply put, the more features and extensions you utilize the higher will be the cost of developing and maintaining your Magento store.
The above mentioned are the costs of setting up and launching your Magento store. However, every creation needs maintenance and support. So, that your store can function hitch-free and derive business growth, it must be refurbished on a regular basis. Maintenance of a Magento store includes regularly updating it, installing security patches, changing design, and various other activities. The cost of maintaining the store depends on the developer you choose to hire for this task.
About Author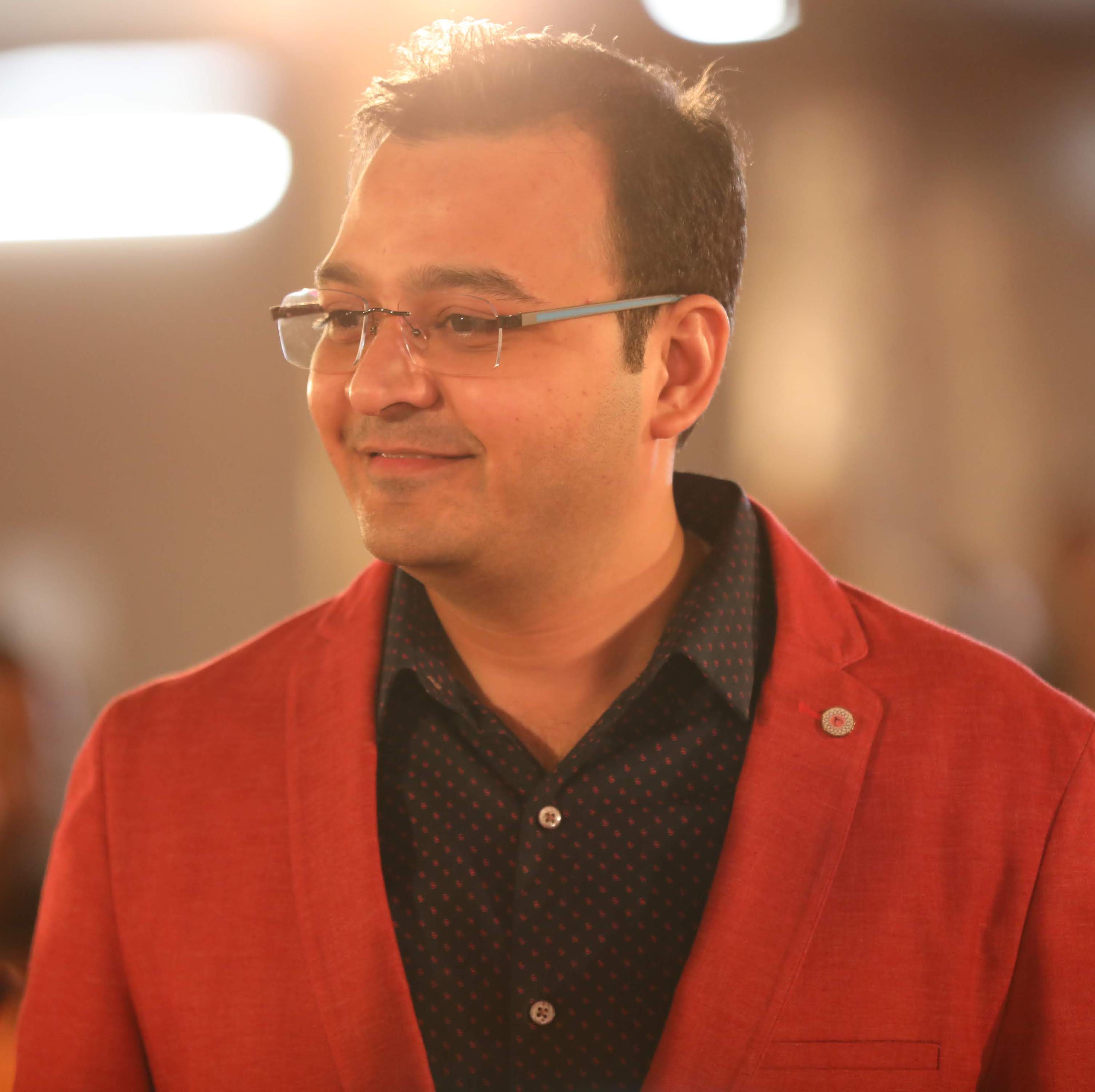 Mr.Vivek Chaturvedi
Vivek Chaturvedi is the co-founder and CTO at Vidhema Technologies. He is responsible for the overall technical operations of the company and has played a major role in bringing Vidhema up from its humble beginnings and, with his immense energy and drive, transforming it into a globally trusted name in IT solutions.