How Can Mobile Apps Help B2B Businesses?
Technology / August, 04 2020

The benefits of mobile apps are not just confined to B2C businesses. B2B companies can also benefit from mobile apps. Studies show that with mobile apps, companies are more productive, and employees are more involved. When developing an app, it's important to understand whether you need a business-to-business (B2B) app or a business-to-customer (B2C) app.
After all, major elements such as the type of tools and features included within the user interface (UI) will vary depending on the type of mobile app. Mobile apps for B2B businesses are rising now, and that can be great. 85% of B2B companies are using smartphones at work, and above 70% say mobile played a major role in a recent purchase.
With smartphone apps generating above 30% of B2B earnings and 75% of B2B buyers prefer to serve themselves than interact with sales representatives, it is clear now how much is the need for mobile apps in B2B businesses. The thing is that the B2B concept in mobile apps is a bit varied. As a business owner, you need to judiciously analyze the options and examine whether it is worth investing in mobile app development for your type of business.
Tailored mobile apps for companies are sure to create plenty of opportunities. Now take an instance of your business as a fabric manufacturer. You do not sell your products directly to the end-user but sell it to your business partners, who will likely be interior showrooms.
Having an app for your business will make it easier for these showrooms clients to make purchases without any hassle, and keep track of it as well. Your regular customers can also tailor their purchases based on previous orders, thus giving better productivity and building better relationships.
Mobile App Features for B2B Business Apps:
When it comes to mobile apps, the benefits are not only confined to B2C businesses. B2B businesses can also benefit from mobile apps. All you need to do is implement the B2B mobile app strategy with the right set of features and your business is ready to hit the sky.
The reason why mobile apps are essential for B2C enterprises are popular features like easy ordering, push notifications, and better interaction with customers through unique programs. To stay ahead of your nemesis and establish a reputed business, you must consider investing in a B2B mobile app. There are some features of a mobile app you can implement for your business app.
Top Mobile App Features to Consider in B2B App Model:
If your plan is to stay ahead of your competitors and build a credible business at the same time, it's time to think about investing in a B2B mobile app. Let us discover the mobile app features list that of a B2B mobile app that will result in the betterment of your business.
Here are the top features you should consider for the B2B model:
1. Invoicing
Invoicing is a core app feature of a B2B app. With this feature of the B2B app, you can have your own marketplace and sync the app with your current market.
This feature enables you to keep track of various orders easily and even create automated invoices. You can get payments via the app and oversee the delivery process as well.
2. Appointments
To manage a business that involves communication with other businesses, it is decisive to focus on the appointment and consultation schedule. If yours is the business that involves interactions with other companies, it is good to focus on appointment and consultation schedules.
The clients will undoubtedly appreciate it if they can communicate with you whenever they require it. Appointments or consultation features in your app will be quite useful in such scenarios. Your clients can schedule an appointment through the app, and you can answer as per your schedule. Not just that, a reminder will also be sent to both parties, so that you don't miss it.
3. Notification
The best way to spread a word about your business is to let people know about it. Push notifications are a powerful app marketing technique in the online world today.
The study says the initial rate of push notifications is 90%, and 52% of people look for relevant deals through push notifications. Therefore, having this feature in your business app can be helpful to use the geofencing targeting approach.
Geofencing targeting enables you to send tailored business-related notifications based on where the client is located.
4. Promotions
Each business needs to get identified. Creating your portal to enable your clients to display their features will result in improved customer relationships and development in the business. If your company is engaged in seminars, training, or events, a promotional feature will allow your business to receive more clients since you are allowing them to display their items on your app.
This app feature in your mobile app can smoothly tackle everything on your ends, such as comments, posts, and attendee list.
5. Optimized Carts
During the age of 5G connection, no one wants a slow connection to hinder their progress. In case you own an eCommerce business, you must wish to have a high-speed connection to complete the payment transactions and successful conversions.
6. Customer Relationship Management (CRM)
CRM is one of the important reasons to have a B2B mobile app, and this feature is essential for every business. The CRM support feature enables companies to contact, oversee, and communicate with clients directly.
The businesses can see orders, locations, and feedback in real-time, which will help enhance their business in the long-haul.
Final Words:
Mobile apps and business go hand in hand but it doesn't mean creating a successful business is not as easy as falling off a log. To succeed in this tech-savvy world, you need to focus on B2B mobile app trends and other mobile app functionalities. It is essential to make a proper strategy and choose the right mobile app development company that can understand your needs and thus design the most suitable app for your business. B2B or B2C, developing trust between your business partners is key to running your business successfully.
About Author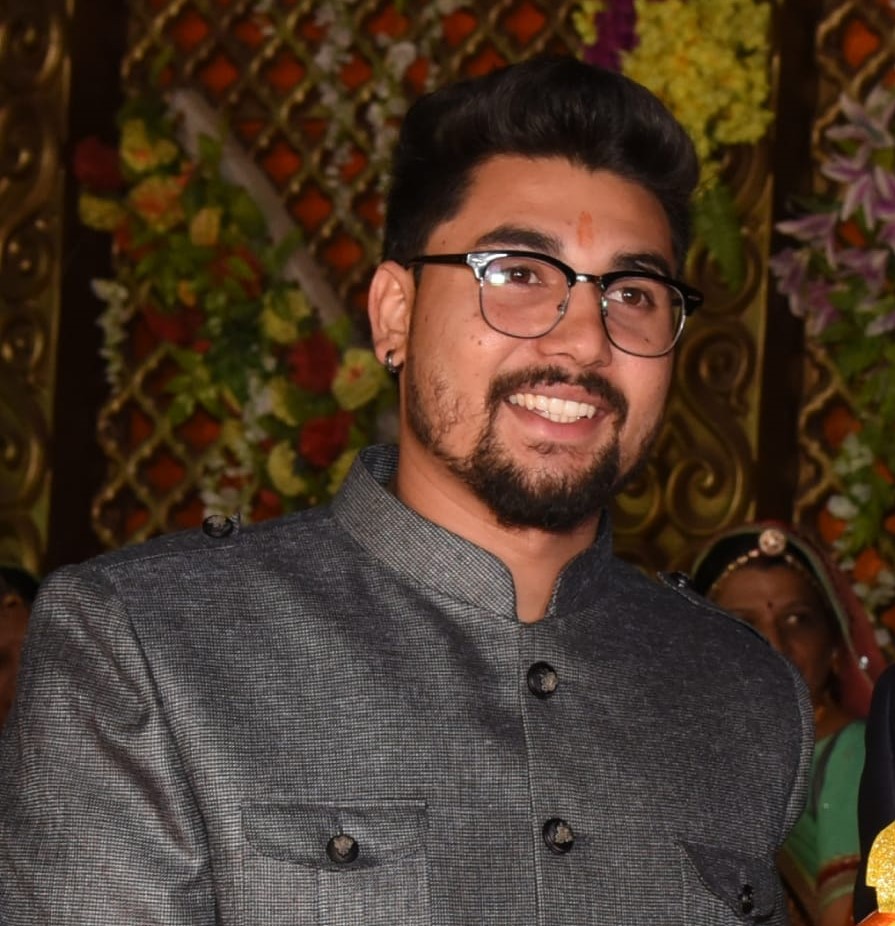 Mr. Bhuvnesh Mathur
Bhuvnesh got his Bachelor's degree in software engineering in 2017 and has been working in Vidhema Technologies since 2018 as SEO Lead and technical writer. He has a special knack of learning from all verticals and imbibing the extracts into his writing and enjoys learning techincal aspects of of writing for his experties as SEO and SMO. In his writing he express his experience and understading of different technologies.