How Android App Development Benefits Startups & Businesses
Technology / August, 03 2020

When the existence of smartphones came into being, since then Android became one of the best platforms for mobile apps which started to be called an Android app development. And there is no doubt that it is expanding day by day. With the affordability of smartphones, women, men, and children from all across the world are also connected digitally.
These smartphones not only allow us to communicate with our near or dear ones also help us in getting lots of information from the internet, as well as getting them working with just a few clicks. If you don't have a mobile app for your organization, it implies that you are losing an opportunity for capitalizing on the growing number of smartphone users. More precisely, you lack an advanced organization necessity.
Now mobile phone users can sell and buy products as well as services. The power to get different types of services and buy the desired products is now in the palm of your hand, thanks to mobile applications.
Steady growth in smartphone users:
With the increase in the number of smartphone users, mobile phone applications have become a crucial aspect of the operation of businesses.
Mobile phone applications are simply software programs that are developed for mobile applications such as iOS, Android, etc. Today almost all sizes of companies have an online presence to remain competitive; hence, they need a mobile application to help in this regard.
Benefits of Mobile Apps for Business:
Businessmen can get a wide array of benefits by launching a unique mobile app, ideally created by a quality application development company.
With this benefit at hand, the development of a business' social media marketing can be taken to a new level. Mobile apps are fast and function whether someone is connected to the Internet or not.
Some of the advantages of mobile applications for businesses are given below:
1. Create & increase your subscribers:
Apps are a great way to have a direct and continuous relationship with your potential, new, and existing customers.
2. An easy way to shop online:
The apps allow business owners to send offers that enable users to make purchases quick and fast with 24/7 availability.
3. Improve brand awareness:
A large number of people use mobile applications; Therefore, Android or iOS app development by hiring a reputable company helps in increasing brand awareness and capturing a large customer base.
Users spend hours on the phone screen throughout the day. Therefore, it is an effective way to improve your brand identity and visibility.
4. Constant Customer Connectivity:
The scope of traditional shopping in shops and malls is getting reduced day by day, where mobile apps are coming in, where people are connected to shop and also get great offers.
Applications connect customers with service providers and offer products/services at their doorstep.
Benefits of Mobile Apps for Customers:
Below are some important benefits for customers.
1. Smooth Sale:
Shopping through the app is now preferred over traditional online shopping. Customers do not have to fill in relevant information every time they shop online. These apps also keep a record of consumer preferences.
2. Ease of Access:
Apps are the fastest and best way for customers to buy products as well as receive services. The presence of apps is essential for your business to increase efficiency.
The app also reduces the processing time of orders placed by consumers. Therefore, it has become necessary to obtain app development services from a reliable company.
3. Constant Communication:
Now, using mobile apps provided by android app development company or iOS App Development Company has become a source of continuous communication as business owners can send notifications of exciting events and attractive offers directly to their customers' mobiles.
It is an effective method of promotion compared to traditional promotional and marketing methods.
Why choose Android App Development?
In recent years, Android mobile apps became widely used, and one of the most reliable apps worldwide as a large number of companies are using mobile apps customized to their specific business needs.
The most recent analyses and studies have shown that business professionals prioritize Android application development in order to meet their various business requirements. Hence, Android app development services have gained significant importance.
Below are some of the advantages of Android mobile app development:
The most popular platform with the largest market share
The most viable and revenue-driven platform
Consistent and Smooth User-Experience
Easy and fast application development
A business-centric platform
Compatible across all Android-based devices
Suitable for high returns for investment
Android application is the best for global business
Let's Wrap Up:
Smartphone apps are a great way to perform various functions of the business. These can be Informal App, Entertainment App, Beauty App, Commerce App, Laundry Services App, Home Services App, etc.
These mobile apps help in buying so many things. Smartphone mobile apps provide convenience and efficiency to all types of businesses, large and small, to manage their customers and increase overall sales.
About Author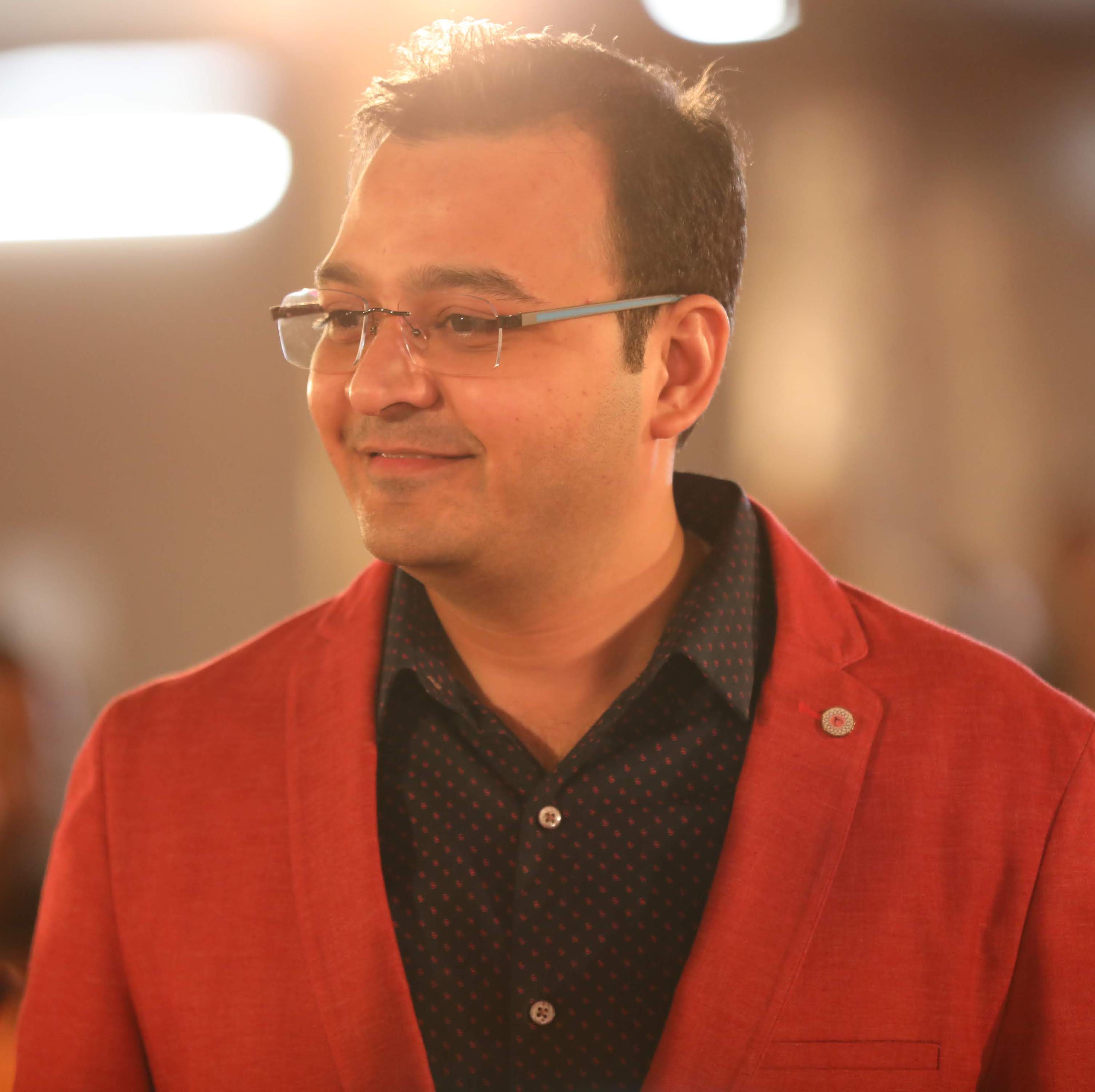 Mr.Vivek Chaturvedi
Vivek Chaturvedi is the co-founder and CTO at Vidhema Technologies. He is responsible for the overall technical operations of the company and has played a major role in bringing Vidhema up from its humble beginnings and, with his immense energy and drive, transforming it into a globally trusted name in IT solutions.