Advantages of Ionic Framework for Hybrid Mobile App Development
Technology / December, 23 2020

If you are a newbie to the app development world, then you would be searching for a better framework to begin the process of development. It is well known that there are several platforms easily available and each has its own merits and demerits. Today, we are sharing this article which explains the advantages of the Ionic Framework. An Ionic framework is an HTML5 mobile app development framework that helps us to develop hybrid mobile apps.
The hybrid apps are a significantly small website that runs in the browser shell in an app that has access to the native platform layer. These apps have many advantages over pure native applications, which are defined in terms of platform support, speed of development, and access to the third-party code.
Why opt for Ionic Framework?
As a free open-source framework, Iconic has won the hearts of both developers and entrepreneurs due to its focus on functionality. Let us have a look at some of the important reasons that explain why to opt for an Ionic framework:
Native focused: Ionic is designed considering the native look and feels in mind; all the major components are created to match all the native mobile applications.
Appealing design: The design of this framework is a reasonable and straightforward irrespective of the mobile devices being used. Because of tremendous mobile components, interactive paradigms, etc, the developers find the ionic framework is the best.
Performance-based: From day one the Ionic framework introduced, it has improved the performance of the application each and every day which other framework fails to do. This framework is built on the top of angular 4 which has improved everything that developers need in hybrid technology. This framework has also made the mobile application to operate much faster and smoother, no matter what the mobile device and brand is.
Provide an Ionic view Apart from delivering the prompt setup, this framework has an Ionic view. It is a unique application that works like the famous Testflight by Apple. This framework enables users to upload their applications to the server for previews before it is launched.
Distinctive angular framework As everyone knows this framework has been developed upon the top of the angular framework, so the users are sure of enjoying its rich features such as the versatile plugins.
Benefits of Ionic Framework:
Ionic is open source and completely free: One of the best things on the internet is there are only small barriers to entry. Any person around the world can create mobile apps and websites by using their internet connection and computer. Ionic is a powerful framework that is offered for free of cost. It allows any person to develop things that could change their lives and also other's lives.
Ionic integrates effortlessly with native functionality Any kind of HTML5 mobile framework assimilates quite easily with native functionality by utilizing Cordova that offers access to native APIs such as GPS, contacts, camera, and more. Ionic makes this simpler with ngCordova. ngCordova is a group of Angular JS extensions and services which remain simple to assimilate Cordova plugins.
Ionic is constructed on Angular: If you have already used the Ionic platform, you would know well that it is constructed above the AngularJS framework. Generally, Ionic spreads Angular along with a group of stuff to build mobile applications with Angular super simple. AngularJS is supported by Google. It is one of the famous JavaScript frameworks are utilized all over the world today.
Just because it is supported by Google and is a major framework, it does not mean that it is suitable for all situations or particularly in general. It is for this reason, it remains a safe bet. It is also recommended to get in touch with the AngularJS developer community for assistance and support with problems you experience when developing an Ionic application.
Conclusion
Creating a hybrid mobile application using the Ionic framework has determined to be highly efficient and you can keep the associated low cost and targeted clients as the assured great UX interface. The Ionic app development allows the business to take full control of their operations and stay in contact with their clients and their audience all the time.
About Author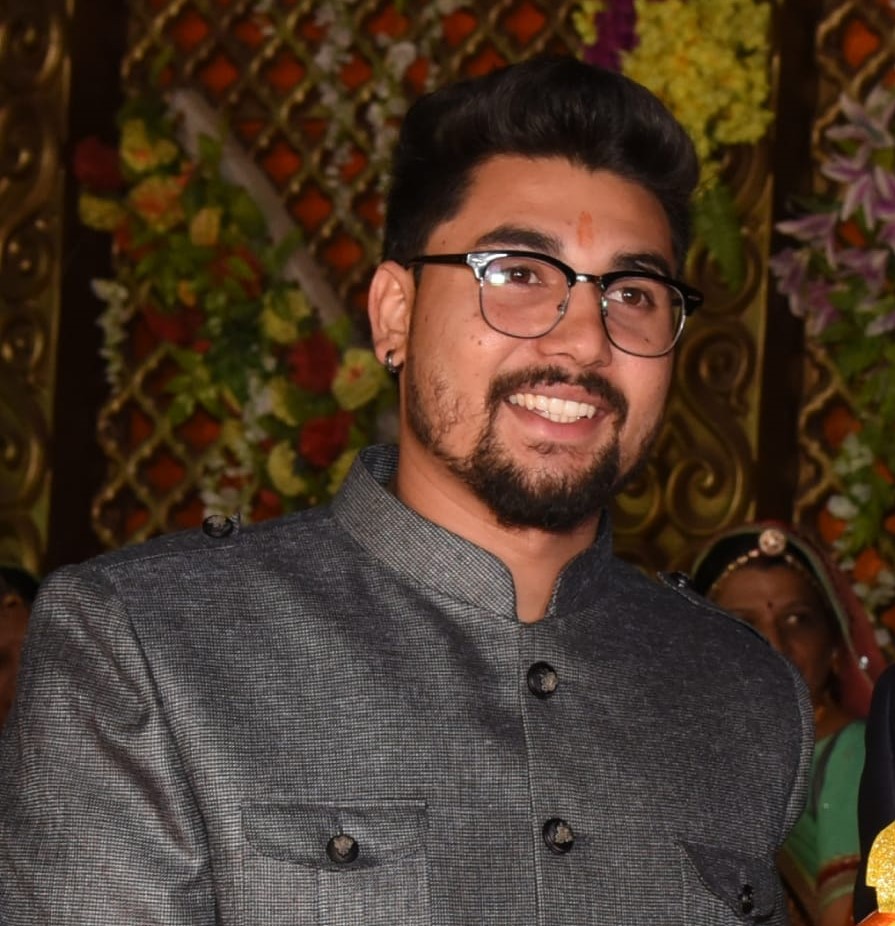 Mr. Bhuvnesh Mathur
Bhuvnesh got his Bachelor's degree in software engineering in 2017 and has been working in Vidhema Technologies since 2018 as SEO Lead and technical writer. He has a special knack of learning from all verticals and imbibing the extracts into his writing and enjoys learning techincal aspects of of writing for his experties as SEO and SMO. In his writing he express his experience and understading of different technologies.