Make your Mobile App Ready for This Upcoming Christmas
Technology / December, 22 2021

HO HO HO! CHRISTMAS IS HERE!
When the year is ending, it brings a Christmassy vibe around the globe for a better coming year. Now, days are full of excitement, fun, and holidays. World celebrates Christmas with all the enthusiasm and positivity that people are already busy preparing for the festival. The festive air is ready to become more vibrant than ever. Even offices are lighting up to celebrate SANTA CLAUS.
For web and mobile application development companies this is the best time. Christmas time is called to be a lucrative opportunity for businesses to maximize leads and engagement. As a businessman, one must adapt a user-friendly approach to develop such an application. Therefore, the application should be interactive and engaging.
Celebrate The Christmas Spirit With A Mobile App
Christmas is here and so is the festive mood! Decorate everywhere with lights, balloons and other decorative Christmassy stuff, sing carols, and play with Santa. These are some of the activities that people do on Christmas Eve. Also, you might have an application that could prevent you from such hassle tasks. A mobile app can be the ultimate in today's digital world. You will be just one click away from experiencing everything via mobile app.
The digital eruption in the 21st century has made life more convenient and digital. People will hardly look away from their mobile phones when they use such intriguing apps.
Is Your Mobile App Christmas Ready?
Christmas gives ample chances for mobile applications to drive maximum leads. The use of mobile applications is increasing, thus it is mandatory to make a Christmas theme application. But how to do it?
1. Do not wait till the end:
You must have to start early, do not wait ​​till 25th of December. People start researching at the start of the holiday season. Everyone looks out for intriguing discounts and offers, rewards, contests including many other offers. As a mobile app development company one must deliver the project before Christmas. Do remember that it will take some time for the client to launch the app.
Also, there should be more time for the client to market the application. Sometimes, various app stores take over a week to give approval. So, businessmen must schedule it before the time and make out the strategies of how they want an app. Hence, planning is the key here. Developers must also be accustomed to the planning process.
2. Get on with the Holiday Spirit:
Using Santa Claus and his hat is a very cliche thing to do. Try something different than the monotonous activities. Maintain the Christmas vibe throughout the app. It is about the engagement, the way to interact which is necessary to target the audience. Keep the personalized message with a suitable call to action button with a word. Once you are ready with the application, prepare to optimize after the upload. The app store optimization by using Christmas based keywords will fetch better results.
So, get ready to include those Christmas relevant keywords to get the maximum downloads. Among the many Christmas aps, your brand's application must appear in the beginning.
3. Modify the App with the New Features:
A smart mobile app gathers more results in your application. As the New Year is also about to approach, it is very common for people to expect new features. You can focus on mobile payments, it is said to be one of the important areas that you could focus on. For instance Apple Pay and Google Wallet are the latest payment features. Include them in your application to get the maximum likes from the users.
Mobile payments will burgeon more in coming years and make their place in the market. As for the brand it is very important that their customers and users must find the application engaging. With the help of the latest features you can always inspire a person to get closer to an application.
4. An App for iOS and Android:
With Android and iOS development, mobile apps have become the trend and millions of people use them on their mobile devices. You must test your app multiple times before releasing it on the store. Upload it only when you are 100% sure of your app.
Christmas is a time to indulge in happiness and celebrations. With the increase in the mobile app industry, the demand for interactive apps is also increasing. If your mobile app is interactive it will definitely drive more people to come visit your app. People always look for more unique and genuine mobile apps especially when it is festival time.
Conclusion
Celebrate Christmas with all the Christmassy vibes and make it a memorable experience. Similarly, burgeon your business with our services in festival and non-festival times.
Feel like it's Christmas everyday with our services. Vidhema Technologies is a trusted web and mobile app development company working for you.
Visit our website for more details or contact us!
About Author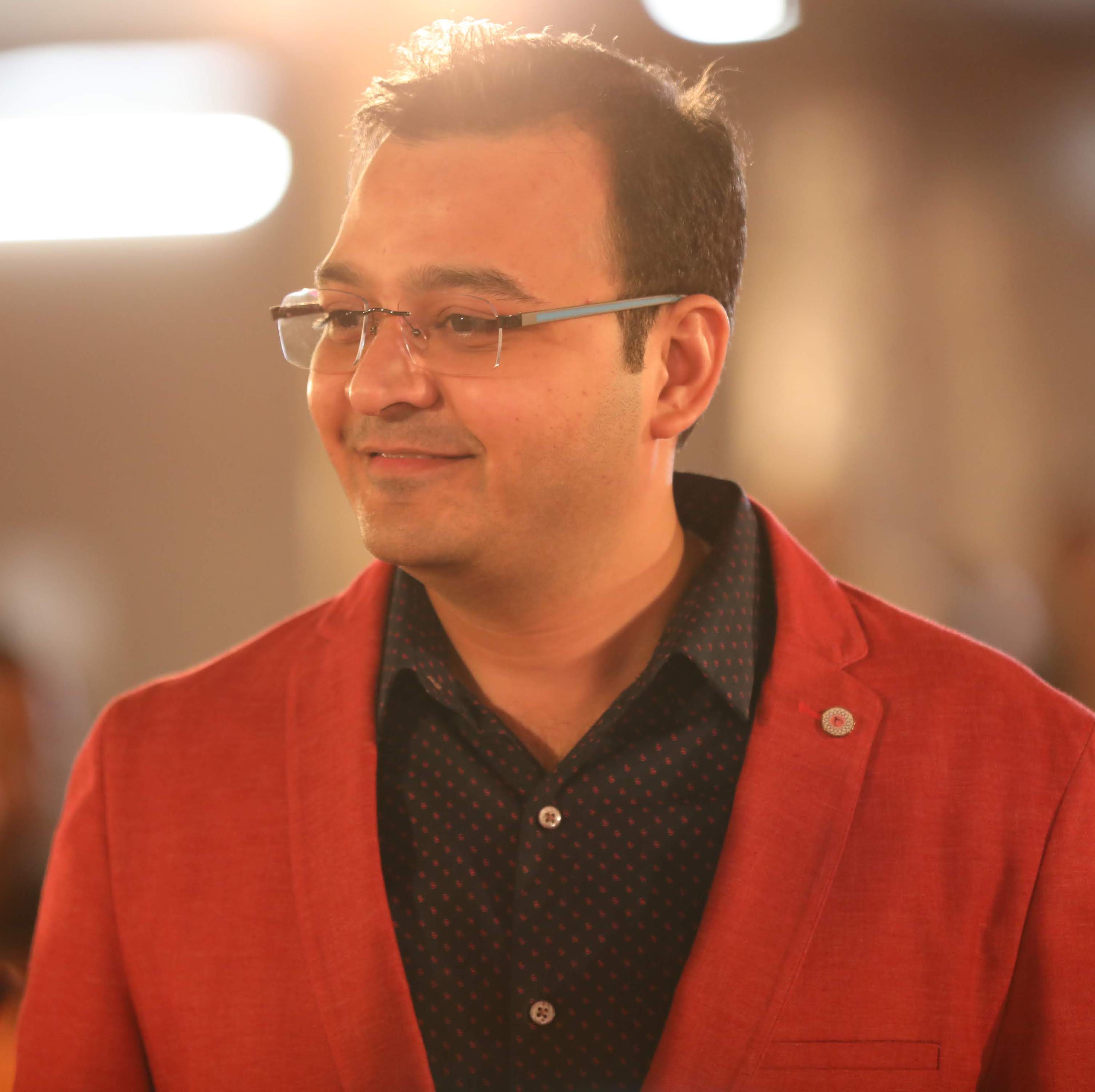 Mr.Vivek Chaturvedi
Vivek Chaturvedi is the co-founder and CTO at Vidhema Technologies. He is responsible for the overall technical operations of the company and has played a major role in bringing Vidhema up from its humble beginnings and, with his immense energy and drive, transforming it into a globally trusted name in IT solutions.