UI/UX Design Services: Why Is It Important For Your Busines?
Technology / September, 03 2020

In today's fast-paced business landscape, business priorities narrow down to enhancing brand identity, generating new revenue streams, and increasing customer engagement. Since we function in a digitally-driven world, these priorities are increasingly being fulfilled through a digital web or mobile app. However, the challenge lies in doing your best in the highly competitive digital market. Building an engaging application or website can do good, but it is a challenging task to have a unique or attractive solution that can help them survive in a highly competitive market.
When it comes to measuring the effectiveness of a digital product, there is perhaps nothing more important than making sure that the users have an excellent user experience. Before everything else, businesses need to focus on UI and UX of the digital solution as it plays a crucial role in engaging users and encouraging them in taking fruitful actions.
As a business, you can choose to go for a UI design company in India as they have the best skills available at affordable rates.
Why UI/UX Is Important For Your Business?
The first impression is the last impression. Did you know that over 75% of users make purchasing decisions based on colors?
This means more than half of Internet users will not even bother to check your app or website if they don't find the color appealing. This leads to product branding. When you work on offering enhanced UI/UX experience, you increase the chance of having more happy customers. Happy customers will build brand credibility and that will help the business in the market with increased sales.
UI and UX are more than just fonts and colors for a website or application. They are the ones that bring consistency to the developed solution. Icons, colors, and font sizes and styles, along with other visual components work together to offer your website or app the unique feel and look. The UI/UX of your site or app ensures to offer great user experience while maintaining consistency.
Enhanced UI/UX design development can be a serious investment for your app or site but, when done right it will reduce recurring issues and even minimize them to a greater level. This way you will not have to go through frequent updates, saving you a lot of time and money.
Best Practices To Follow For UI And UX Design
Apart from an attractive layout and engaging content, images used on the app or website are what captures the attention of the users. For the same reason, you should be using appealing images as they can keep your audience engaged for a long.
Use images of the right size and in limited numbers just enough to attract the audience. The images should go with your products or services properly.
Speed remains as one of the top factors for your app or website success and you cannot compromise here.
If your website or app takes time to load, then users will simply move to another site or app. So, when designing your app or site you need to look into factors that can boost the speed of the end solution.
Responsive design helps in offering greater user experience. With smartphones becoming common now, it is not necessary that people will be accessing websites using PCs. So when designing a website you need to look into the preferences of users; you need to make them mobile-friendly.
What is More Important UI or UX?
UI and UX are the two important components of a standard app designing and development. They both compliment each other and you cannot leave one behind for another one.
If you go only for one of them then –
You will have a website that is easy to navigate but with poor visuals and bad user experience.
You will have a website with attractive looks but hard to find call-to-actions, confusing navigation, and scattered contents.
This means you need to optimize your website or application in terms of both UI and UX if you want it to perform well.
Reasons Why Your App Needs an Efficient Ul/UX Design
Improved ROI Through Better Customer Satisfaction
An excellent design will let your customers have ease of navigation and engaging content. This will lead to customer satisfaction when using the app. If they will like your app, they will recommend it to others. This will help you have more customers who are loyal to the brand. This will help your business have increased ROI.
You will be able to have an application with minimal or no issues if you invest properly in UI/UX designing. You will not have to go through frequent upgrades if you have an excellent application at your disposal. This will save you a lot of time and money otherwise spent on frequent upgrades and changes.
Builds Your Brand
Focusing on effective UI/UX designing will help you have satisfied customers who are happy with you. Users like to be part of the brand which works the way they want and thus, they will let you have the features that you need to an add-in. This way your business will be able to establish itself as one that believes in good client relationships and thus help you build your company brand.
How Ul/UX Design Can Influence The Success of Mobile App?
App users are only interested in applications that are more engaging and easy to use. Coming up with a UI/UX design, which is effective and efficient is the beginning of having an application that is successful.
The main reason for this is that an app user would prefer to use an application that is user-friendly and attractive rather than an application that is not good in looks but with great functionality.
An ideal interface will let the app user have more of a realistic feel. Such an app will also offer valuable information in a continuous manner. Users will find such an app to be quite interesting and this will help in getting better traffic, thereby boosted conversions. For the same reason, you should hire UI/UX designers who have the right skills when designing your app.
Why UI/UX Design is Significant for the Growth of the Business?
UI and UX are more concerned about creating positive user experience and so for a business, it plays a very important role in its success. For a business to have a good reputation in the market and build brand value, it needs to stress on user satisfaction.
With the market turning to be highly competitive, your UI/UX design service should be able to grab the attention of the users towards your business application or website and keep them engaged in your products or services. It is the UI/UX of your business solution which will navigate your user towards your end goal – i.e closing deals.
Conclusion
Understanding the importance of UI and UX for your website or app is the first step towards creating beautiful, engaging, and useful business solutions. You need to follow the best practices when working on designing parts and you can always outsource UI/UX design services to get things right.
About Author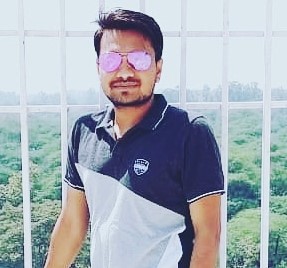 Mr. Lokesh Bansal
Lokesh Bansal is technical lead in Vidhema Technologies. He is responsible for Managing all mobile project from start to successfull delievery. He also played a very major role in all technical discussion within the orgination. He enjoys learning the small details of all modern technologies and use them in his project to make the standered high and delievery seemlessly.