Tips For Creating The Perfect Landing Page In 2020
Technology / April, 09 2020

Landing pages are a valuable factor in lead generation. Converting site visitors into leads is the first step in building a relationship between your company and your prospects. With a robust landing page, you can funnel your site traffic toward your desired action, such as purchasing a product or subscribing to your newsletter.
A landing page often exists outside your network of linked pages. Its primary purpose is to position your brand in front of your target audience and promote your business.
Improve your digital marketing strategies with a solid understanding of the impact of landing pages in search engine optimization (SEO). In this post, we've covered all the information you need to create a winning landing page. Read on and learn about:
What is a landing page
The difference between a homepage and a landing page
The importance of a landing page in SEO
Different types of landing pages
How does a landing page work
The essential elements of a useful landing page
Creating a landing page that converts
Let's go through the process of creating the perfect landing page design.
What is a Landing Page?
A landing page is designed to address the needs of page visitors who have specific goals in mind. It is a separate web page created for a particular marketing campaign. A landing page is where online users land after they click on a link in emails or paid search ads on search engines and/or social media.
A good landing page is focused on a single goal and a specific stream of traffic. It contains unique, useful information that elaborates on a topic your target audiences care about.
For instance, you may launch an email marketing campaign for your new review response service. To boost your leads and conversion rate, you need to direct visitors to a landing page specifically designed to promote this service. Its main focus is the people who are presumably interested in review monitoring and response services, based on your customer analyses. Using a lead-capture form, you can convert more page visitors into qualified leads.
What is the Difference Between a Homepage and a Landing Page?
The purpose and goals of a homepage and landing page differ significantly. A homepage serves as your virtual business card or storefront. Its primary objective is to leave a positive impression and encourage site visitors to explore other web pages that satisfy their informational needs.
For example, your homepage may contain snippets and links to your product/service pages. Online users must click on these links to acquire the information they need about a particular product or service.
A homepage:
Occupies your root domain
Provides online users with a comprehensive overview of your company and offerings
Links to your product/service pages and other important site pages
Includes several calls-to-action (CTAs) to guide visitors on how to connect with your brand
A landing page, on the other hand, is the primary page that satisfies the specific informational needs of your target customers. It is designed to generate traffic from a clearly defined source, such as pay-per-click (PPC) ads or email campaigns.
For example, your SEO landing page may contain information about your service promos. Once your target customers click on the link, they will be directed to this particular page.
A landing page:
Prompts visitors to take one well-defined action, such as subscribing to a newsletter or availing a promo or discount
Focuses on a single offer or topic throughout the page
Downplays navigation options to keep site visitors on the page
Is not a permanent part of your website
The use of a homepage and landing page all depends on your marketing goals.
Are Landing Pages Good for SEO?
Yes. Quality landing pages are significant SEO factors. A landing page offers a unique resource or experience to your target customers in exchange for their contact information. These include product promos, ebooks, newsletters, online courses and community memberships, among others.
A landing page is designed to generate leads for your business.
Why is a Landing Page Important for SEO?
A landing page is designed to convert site visitors into leads. It allows you to capture leads for existing and future marketing campaigns. In addition, it provides your target audience with necessary information about your new products and services before sending them further into the sales funnel.
Investing in a robust landing page design allows you to:
Increase your click-through rate (CTR)
Maintain site traffic
Lower bounce rates
Update your campaigns on the fly
Get page visitors to take your desired action, such as buy a product or sign up to an online course
Boost your brand awareness
A landing page is an integral part of your online marketing campaigns, mainly email marketing and PPC management. It makes it easier for you to track and analyze your page visitors' online behavior. More importantly, it allows you to modify your marketing campaign to optimize the user experience.
Different Types of Landing Pages
There are various types of landing pages, depending on your purpose. The following are the four major categories of landing pages used in online marketing. Here are the key differences between these four types to guide your landing page design creation:
1. Lead Capture Landing Page
This type of landing page is used to capture customer information, such as contact number or email address, to complete a non-financial transaction. A lead generation landing page typically includes forms for ebooks and marketing guides.
The information acquired through this landing page is used in inbound marketing for follow-up sales. The form must be brief and not too personal to boost conversion.
2. Click-Through Landing Page
This type of landing page is great for prompting customers to click through another page and make a purchase.
Paid ads are the primary source of traffic for click-through landing pages. Ads are marketed to various audiences from different sources. As such, it is significant that you optimize your landing page to match the message on your ads.
3. Viral Landing Page
This type of landing page promotes word-of-mouth marketing through social platforms. The goal is not only to get page visitors to follow the CTA but also to spread information about what they found out.
A viral landing page takes advantage of social share buttons to put visitors at ease with subscribing and sharing the information.
4. Microsite
This type of landing page serves as a supplementary site for relatively large campaigns. A microsite typically has its own vanity URL driven from paid ads. Sample microsites include movie trailer sites and Spotify's Year in Music.
Other types of landing pages include:
404 landing page
Long-form sales landing page
"Thank You" landing page
Product detail landing page
"Coming Soon" landing page
"Unsubscribe" landing page
Squeeze landing page
Splash landing page
"About Us" landing page
Among others
How Does a Landing Page Work?
A landing page serves as the starting point of your lead nurturing process. Lead nurturing is the method of building relationships with your target customers at every stage of the sales funnel and their buyers' journey. This process is crucial in converting interested leads to sales.
A powerful landing page allows you to generate qualified leads, analyze your customers' buying process and guide page visitors to relevant parts of your website.
The Lead Nurturing Cycle on Landing Pages
What are the Essential Components of Quality Landing Page Design?
Creating a competitive landing page entails several optimization strategies. A thorough optimization tactic propels site visitors to take your desired action. Although there is no standard method of creating a landing page, there are some common characteristics you need to keep in mind.
Here are the essential factors in creating a winning landing page:
Compelling Headlines
The headline is the first thing that page visitors will see once they arrive on your landing page. To attract your target audiences' attention, you need to create a killer headline and persuasive supporting headlines.
Your main headline should be:
Comprehensive, on-point and interesting
Short — preferably between 10-20 words
Digestible and succinct
Your supporting headlines should be:
Related to your main headline
Persuasive
More detailed than the main headline
How Do You Create a Landing Page that Converts?
Every aspect of your landing page should be consistent with your marketing goal. One mistake, and you risk wasting your investment and losing your potential customers. Don't commit this error. Follow this guide on how to create a landing page that generates higher conversion rate:
1. Perform In-depth Audience Analysis
The first step in any digital marketing campaign is to determine your target market. The same goes for landing page creation.
First, identify your target audience and buyer persona. The second step is to analyze their online behavior and buying process. Utilize analytics to determine your prospects' age, interests, location, mobile use and other necessary information. Doing so sets a clear direction for your landing page design.
2. Keep Your Message Clear, Professional and Consistent
Ensure your promotion is consistent throughout the advertising process. Customers do not tolerate false and unpolished advertisements. For instance, if you are promoting a free trial on your PPC ads, ensure your landing page features this promo. This practice is called message matching.
3. Reduce Landing Page Friction
Another important consideration in creating a professional copy is reducing friction. Landing page friction pertains to unnecessary site elements that inhibit page visitors from taking action. These could be multiple CTAs and form fields, unrelated images, slow page loading time and unclear headline. The key is to perform thorough site tests to refine your landing page experience.
Rank Up Your Landing Page and Generate More Leads and Sales
Create a landing page that evokes the right emotion and drives your target customers to take action. Your landing page should:
Reinforce the details of your marketing campaign
Provide instructions on how to redeem the promo
Spell out restrictions your target customers should be aware of
Include a clear CTA
About Author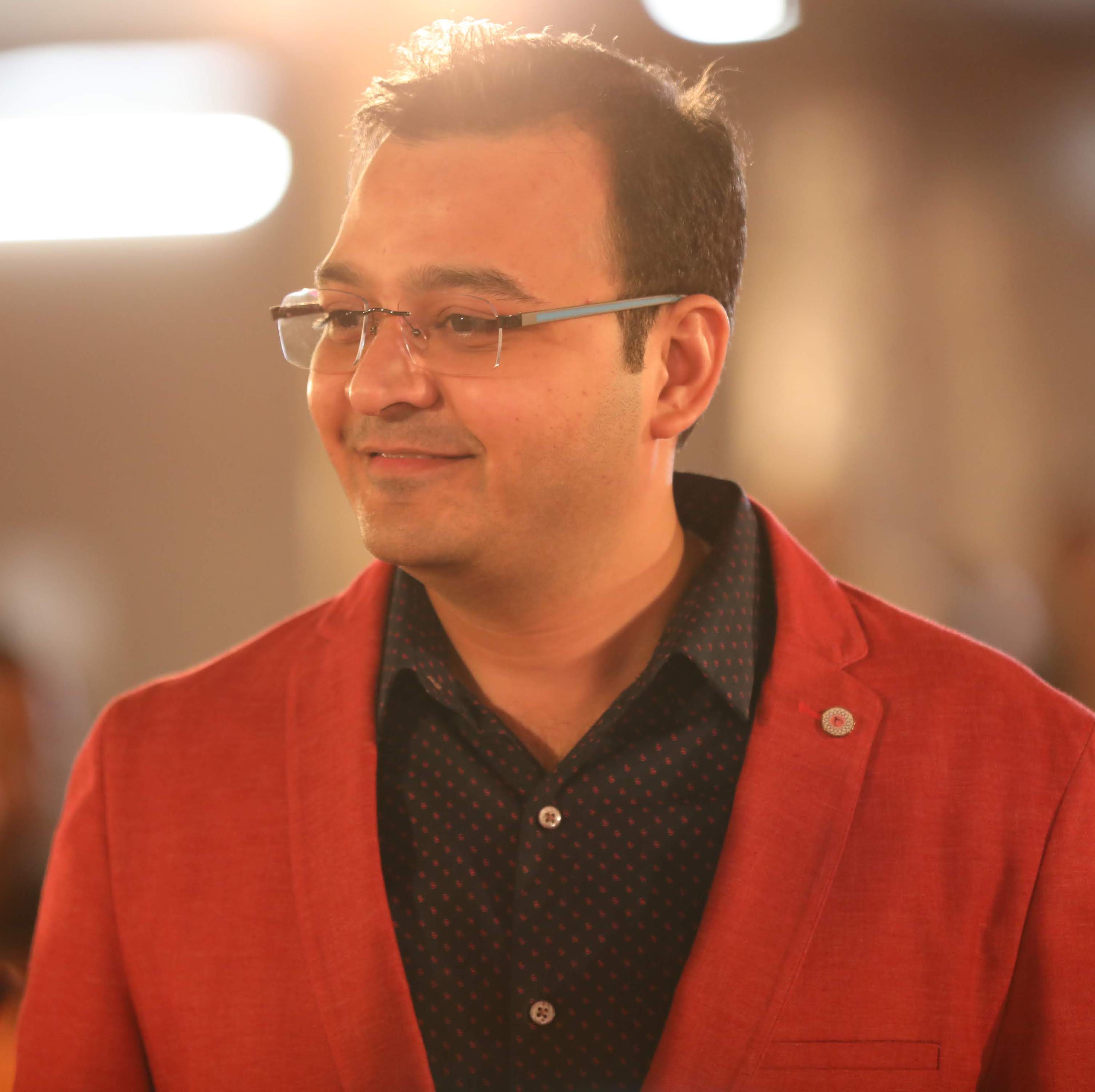 Mr.Vivek Chaturvedi
Vivek Chaturvedi is the co-founder and CTO at Vidhema Technologies. He is responsible for the overall technical operations of the company and has played a major role in bringing Vidhema up from its humble beginnings and, with his immense energy and drive, transforming it into a globally trusted name in IT solutions.