Mobile App Development Technology Trends For Specific Industries To Mark On In 2020
Technology / March, 21 2020

It is about smartphones and smart apps. There was lightweight, and static mobile apps developed for smartphones at the beginning time of smartphone launched in the market. There is nothing like myth if we substitute the word update or change. There is always a joy while enjoying life emerging with electronic devices like smartphones. Both are carousing each other. Smartphones are more sensitive as smart engineers took efforts to create them. As technology has been improving the update implies in the device to make better & smooth interaction while dealing with the gadgets. With this note, here are some glimpses of various technology for mobile app development to look on throughout 2020.
The rise of mobiles and mobile apps increasing in a large-scale trend in recent times. It splits into the various categories of displaying smart technology & the utilization with the specific aspects of area or usage. Whereas employment rises up to create a remarkable business opportunity in mobile app development as well as web application development.
One of the most amazing, professional and generous certified company named Vidhema Technologies is banging on the corporate ground for 10 years of time.
Let's take a sip of coffee & put your eye on mobile app technologies
Before diving in the ocean of multiple technology trends for mobile app development, let's get an intro of apps category. Specific apps for payment gateways like Google Pay, Amazon Pay, e-Commerce apps for shopping, healthcare apps and medicinal apps for Health, almost maximum industry transformed their business into mobile apps. Whereas AR & VR technology for mobile apps puts you for real experience through virtual reality using mobile apps & wearable devices, game apps for kids and adults, educational apps, fun apps and so on.
Widely spread out the Wearable Devices and IoT
Internet of Things is one of the most favorable technologies a part of others; it highly associates with each aspect of the surroundings like cities, wearables, homes & offices, etc.
Smartwatch is one of the biggest examples of a wearable device that App developers have developed the programs on it and always looking forward to more development in IoT.
Machine Learning & AI
Bright opportunity for developers to get into Machine Learning App Development. With the demanding technology like Machine Learning and AI, people are looking towards advanced technology to upgrade the business more comfortably.
In simple language, we can say a process to analyze the data and generate the potential outcome. The computer specialist says; it is the process where a computer algorithm finds a pattern in data and predict the outcomes.
Machine learning is a core part of computerized reasoning as it boosts computer program to get into a method of self-learning without being unequivocally modified. The business users want to merge this technology to get into their business and create surroundings more real using virtual reality or augmented reality. Businesses will operate at a very different level of the dimension.
Virtual Reality reconstructing the present markets
VR Technology has revolutionized the art of building prototypes, a very core process in the production of a new commodity. You are now able to visualize your new inception in a different dimension like never before giving you the opportunity and capability to make necessary adjustments for the accurate functioning of the product. Virtual reality will improve online commerce too! Since the technology involves a 3-dimensional space, customers will be able to get into the scenario and interact with your goods first hand to feel the functioning of the product practically through VR.
On-demand Services Mobile App
As it is not just a development concerns with an app and web development, but further there are numeric ideas work behind. How? On-demand Services Mobile App is one of the most significant concepts and when it comes to living experience by the end-users.
Wallets and Payment Gateways in mobile apps
Wallets and Payment Gateways are creating a clear road map for a successful payment transaction when the consumers ordering products and make it successful from the same podium. People used to with mobile wallets, digital currencies instead of keeping cash in pocket. So for that consideration, business apps must have wallets or integrating payment gateways with secure encryption to accomplish the payment procedure from the business app only.
Instant Apps - a unique concept
Instant mobile applications are also known as Native Mobile Apps which are very smaller in size as compared to other apps, user-friendly, and easily accessible by the users because of no need to download. It will be more beneficial for the end-users who require better User Experience and less loading times while accessing the mobile app. In the present time, Instant apps are in demand and would be the best trend over the year 2020.
Sum-up,
Countless mobile apps and it's development never ends up, as it moves in another year with curiosity, excitement which reside in the techno brains for enhancing business that looks forward one more step in the industry with mobile app development. Look at the best trends depicted for keeping up new intentions. Vidhema explores something extraordinary every year in mobile app development and gets the highest success using advanced technology for Android & iOS app development which induces numerous personnel to reach us.
About Author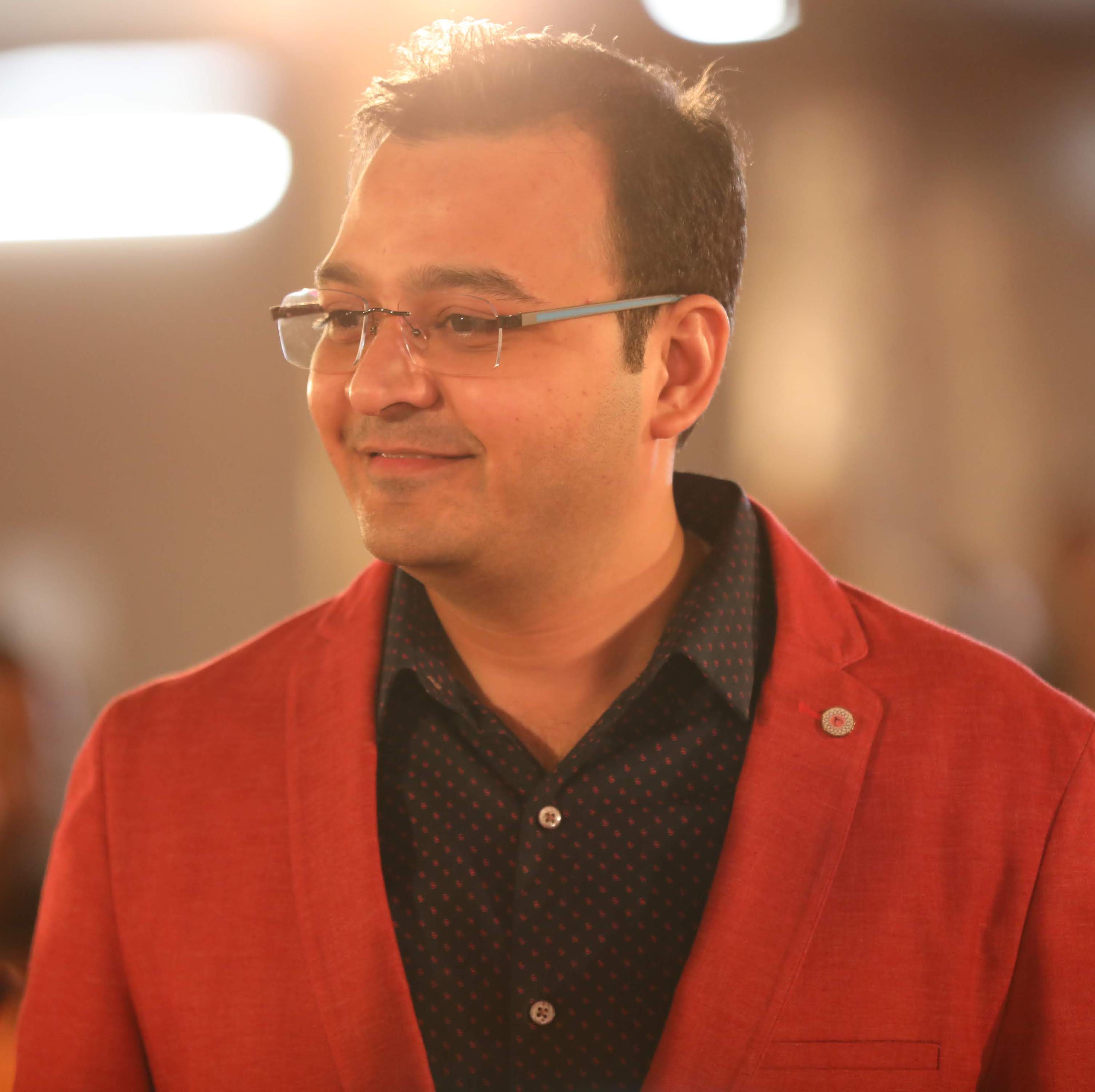 Mr.Vivek Chaturvedi
Vivek Chaturvedi is the co-founder and CTO at Vidhema Technologies. He is responsible for the overall technical operations of the company and has played a major role in bringing Vidhema up from its humble beginnings and, with his immense energy and drive, transforming it into a globally trusted name in IT solutions.